How To Utilize IG Stories and IGTV To Engage Your Customers
Shanelle | May 13, 2020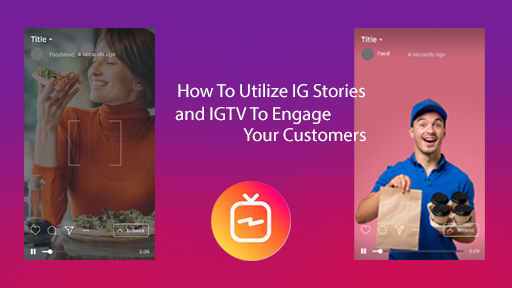 This August will make four years since Instagram launched the "Stories" features on its platform. And as of 2018, over 400 million people reportedly use the features on a daily basis. But unfortunately for some business owners who have established a social media presence, they have yet to utilize this particular function let alone see the value it can have in keeping their customers invested and engaged with their brand. In this article, we'll break down what Stories and IGTV are, how they function, and how you can implement them in your business' social strategy.
First things first, what are Instagram Stories?
Taking cues from Snapchat, IG Stories as they're commonly referred, "allow users to create a feed of sequential content that disappears within 24 hours of being posted. Story content can either be static photos or video, including video created via Boomerang," says Sprout Social. "A sort of secondary, exclusive feed of content for your most dedicated followers, users can add creative touches such as unique captions and overlays make Stories totally different from traditional posts. This content is also prioritized in the sense that Instagram highlights updated Stories upfront in your feed. The purple circle around your profile photo lets followers know that you've recently added to your Story." The content you create on Stories causes a sense of urgency for your followers which drives them to view and engage with what you post before it disappears. That said, you do however have the option to "save them" and post them as static content on your business' profile page in a section called "Highlights." Need to know how to make a Story? This article on Hootsuite shows you how.
So what is IGTV?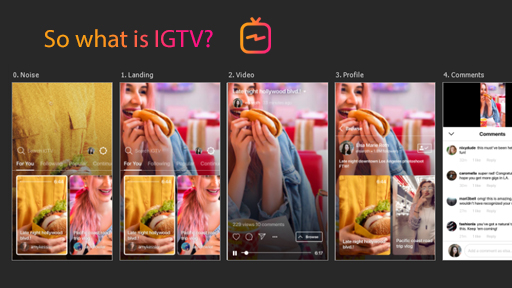 Instagram TV or IGTV as it most commonly referred, "supports long-form, vertical, and full-screen videos between 15 seconds to 10 minutes in length — a great complement to the classic Instagram videos that are limited to one minute." According to Medium.com, "IGTV also supports videos of up to 60 minutes; however, this is currently available only to verify or larger accounts." There is also a stand-alone app available for Android and iOS, but users are still able to watch IGTV content in the Instagram app itself. Much like Youtube or even traditional television, IGTV has  "channels," which are essentially the profiles of the video creators themselves (or in your case, your business page profile). Your channel is where people can watch the videos you've uploaded to IGTV.
Got it. So How Can I Use Them For My Business?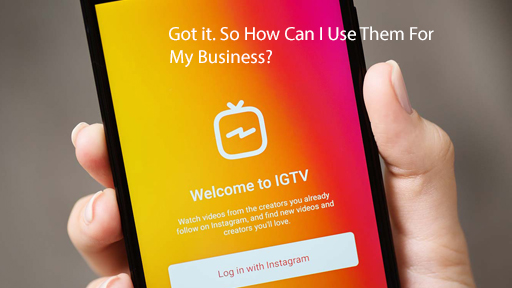 Instagram For Business Tips
There are numerous content ideas you can implement for audience engagement when it comes to IG Stories and IGTV. Let's take a look at some of them below.
Best Instagram Story Ideas
How-To's and Tutorials

?According to Sprout Social, "stories' sequential format makes them perfect for step-by-step, how-to-style content. From recipes to beauty tutorials and beyond, bite-sized educational content is an engaging alternative to traditional video or blog posts."
Behind-the-Scenes Stories 

Most brands create stories that are less polished and put together while attending public events or industry conferences or even a day at the office. Because of that, followers feel like they are getting a sneak peek to the inside world of their favorite brands. To put it in layman's terms, showcasing behind the scenes actions will allow your followers to feel like you're taking them on a journey in a sense. Thus building loyalty and engagement because they want to know essentially "what's going to happen next."
Check out this article talking about behind the scene success on Instagram Marketing Campaign?
Time-Sensitive Promos, Campaigns, and Giveaways
Checkout Ask Kori for more details about this guide
Because of Stories' elusive nature, this is the perfect area to run limited-time promos and giveaways. Remember that sense of urgency we mentioned before? This is a surefire way to compel your follower to get in on it right away.
Repurpose Video Content 
Because IGTV only allows for videos between 15-seconds and 10 minutes, this is the perfect platform to repost loner-form content that you may have produced on Youtube or Facebook. By chunking them into more bite-size forms, you can attract a different set of audiences who may prefer to interact with your content in this way.
Reoccurring "Themed Shows"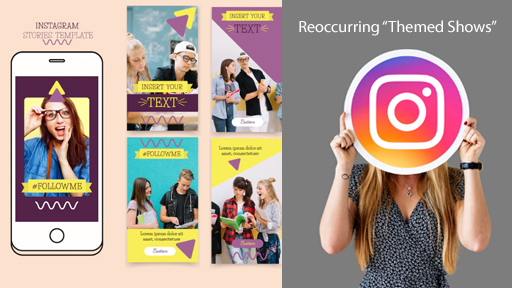 Check out this article to create the perfect theme on Instagram
Mini Instagram Case Study 2018 - Louis Vuitton Instagram Stories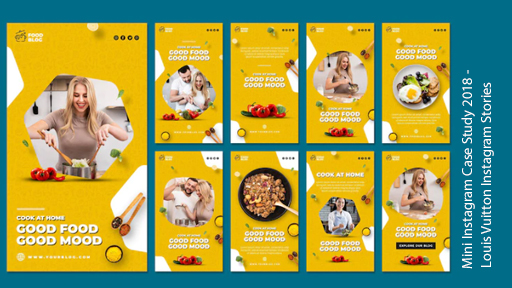 Check out the original source of this study case
Louis Vuitton is one of the most prestigious luxury brands in French fashion known for its exuberant apparel and handbags. Therefore, it must maintain that image both offline and online. As a result, they must optimize content from a "cool Instagram story" to successful Instagram ads. Additionally, Louis Vuitton promotes its Instagram stories with showcases of new collections for different seasons of the year, shot exclusive video content with full-length model shots. Which garner millions of views and distributed with celebrities and influencers that increase their views by unmeasurable amounts. Louis Vuitton has risen to one of the most demanded brands out there due to the perception they embody luxury and exclusivity. 
Wrapping It Up
Now that you know exactly what IG Stories and IGTV is and what type of content you can create, we'll leave you with one last final piece of advice from Instagram head Adam Mosseri: "Plan ahead and don't forget your call-to-action (CTA.) Even the most loyal audience is likely to swipe through any obvious 'filler' you post, which will hurt not just your Instagram analytics, but your relationship," Mosseri says. "The best way to make sure your content is valuable to your audience is to give yourself enough time to create great Stories. And that means the first step is including your Instagram Stories in your overall social media content calendar." Likewise for CTAs, "the audience is increasing, ads aren't drowning out other content, and the platform has provided plenty of interface mechanisms to make it easier for users to convert (whether that means sales, downloads or traffic.)" All in all, adding IG Stories and IGTV to your social media strategy are hidden gems that, if you're purposeful and consistent, you'll reap the benefits of in more ways than one.