Drive your sales with push notifications
Enable push notifications on OrderEm to increase sales. Push notifications create an important communication channel to reach out to your customers and nudge them into taking action - to buy more from you!
Try out our powerful online ordering system.
* By entering your email address, you agree to receive marketing emails from OrderEm.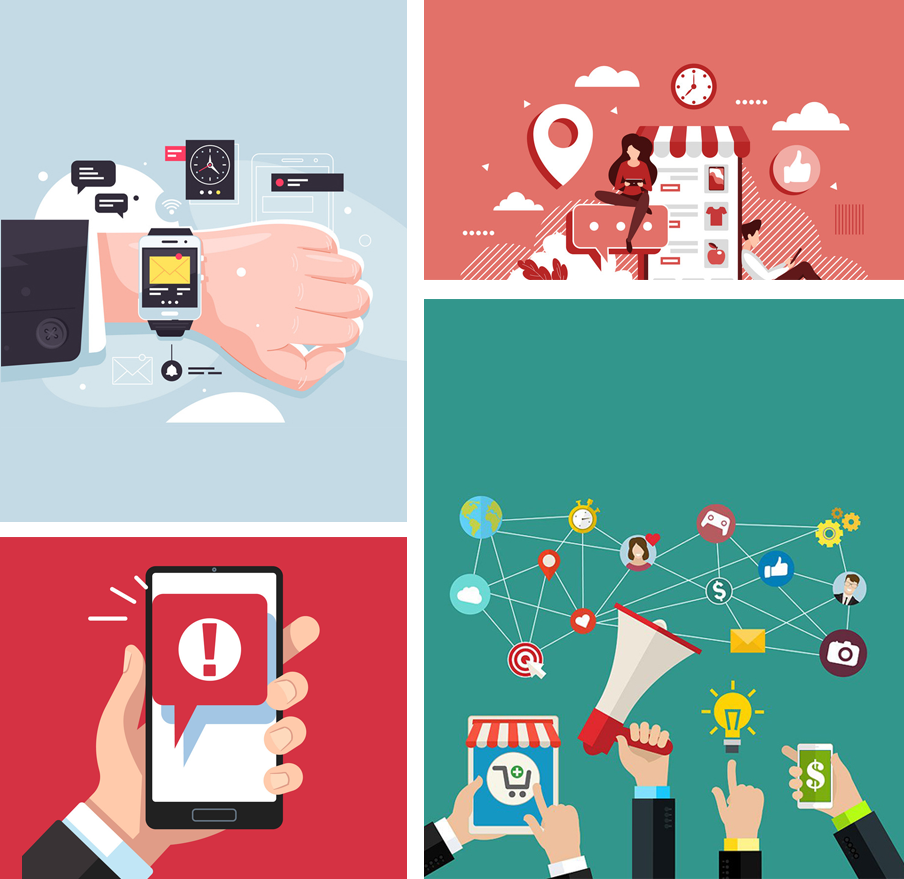 Increase conversion rates with personalized push notifications
Did you know that push notification click-through rates are 7 times more than emails and their opening rate is 50% higher? Unlike emails or SMS that may remain unopened, push notifications work better since they pop up on the user's screen.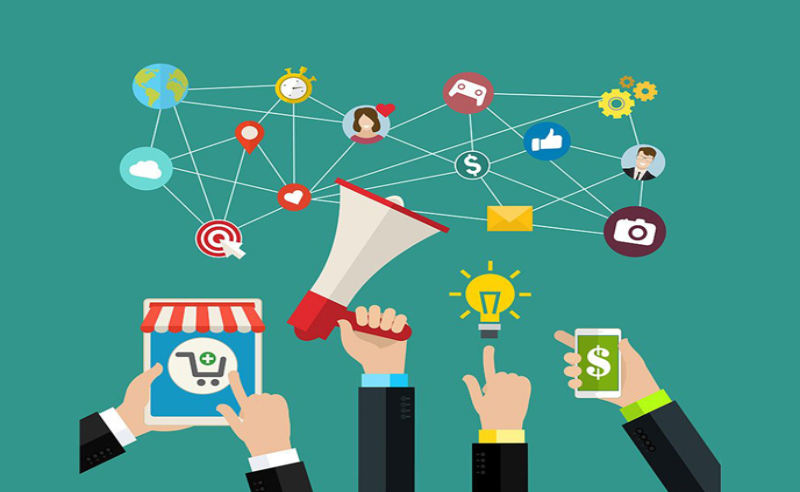 A powerful marketing tool
Push Notifications can be used to communicate discounts, special offers, and other promotions to your customers in a personalized way - and encourage them to take action.
Increase customer engagement
Use push notifications to ensure customers do not forget about your app or uninstall it. With relevant notifications and personalized offers, you can increase customer engagement and user experience.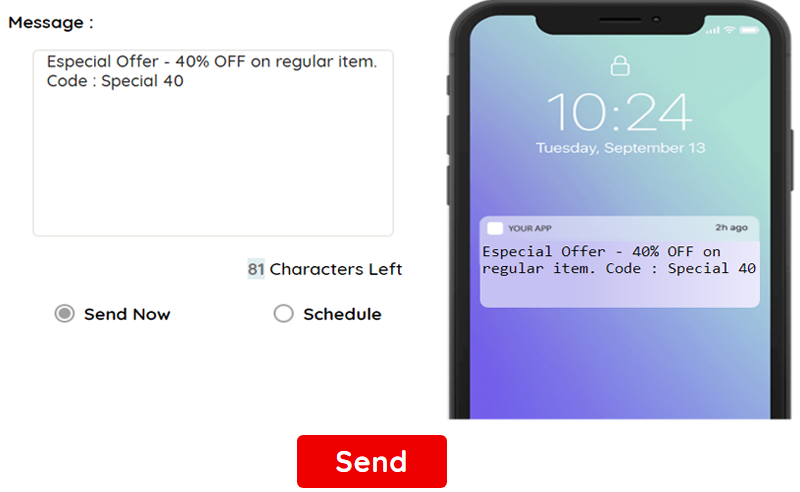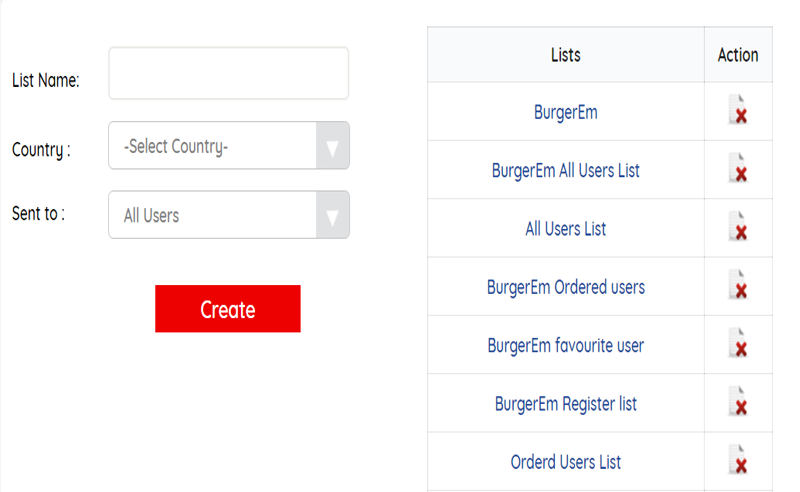 Target specific customers
You can send notifications to chosen customers by listing them based on their status: registered users, ordered users or your favorites - your most loyal customers or the high spenders.
Schedule notifications ahead of time
You can schedule a message by setting a specific date and time to send notifications. The notification will automatically be sent to all activated users at your scheduled time.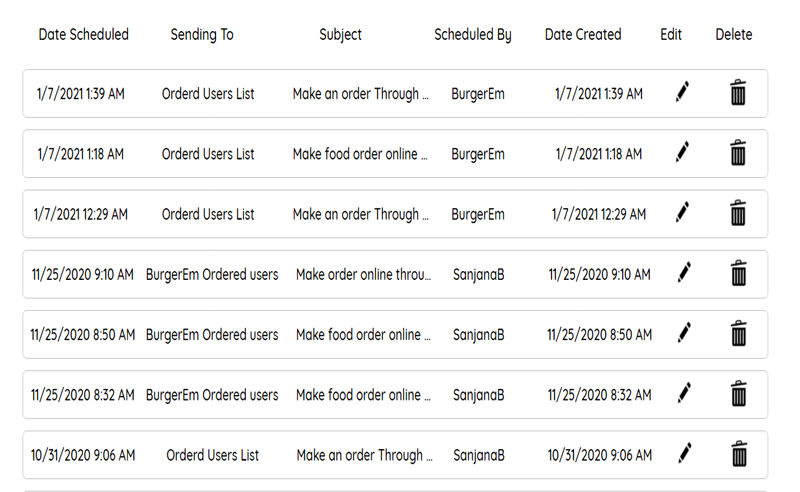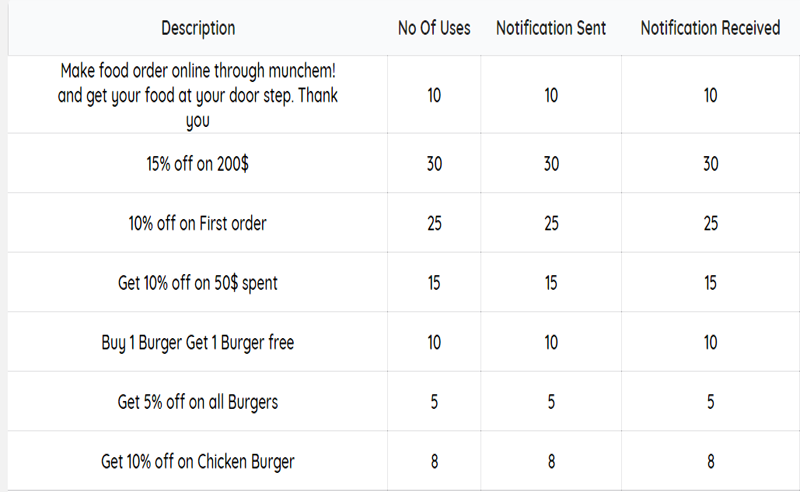 Get analytical reports
OrderEm will provide you with a detailed report to check how many users used the message and notification - sent vs. received. Based on evidence and analytics, evaluate your business strategies and improve your sales.
How it works
1
Campaign creation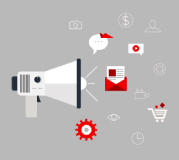 If you have a custom app, you will have the ability to send push notifications once our team receives your FCM API Key and SENDER ID, the system will show the push notifications tab. You will have to go to the My Marketing section. Select the push notification option, add your message.
2
Target specific
customers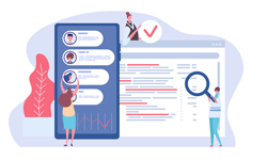 Select your list of customers to whom you want to send the push notification to.
3
Schedule delivery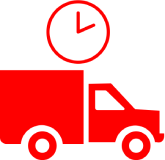 Click on the send option or schedule the notification to send on a specific day. For more detailed help to create a push notification click here.
What are push notifications?
Push notifications are clickable pop-up messages that appear on your user's browser regardless of the device they use. OrderEm enables marketers to send personalized push notifications, which in turn, drives more revenue to your business.
What are push notifications used for?
Push Notifications can help your business in multiple ways. They enhance customer experience, nudging them to take some action. Push notifications can be used to capture good quality leads, promote sales, and improve outreach campaigns.
Why should you use push notifications?
It is estimated that the click rate from push notifications is 4-8x times more than that of email. It is a strictly permission-based medium. Subscribers will receive notifications only if they have opted-in. These characteristics make push notifications a potent communication channel for marketing.
Do I need to have an app to send push notifications?
You can send push notifications from a website or app at your convenience. To receive the notifications you need a mobile device. The push notification is a message that pops up on a mobile device via the app.
Can I schedule my notifications?
Yes, you can schedule your notifications just select schedule option and set your date and time to send. Will automatically send push notifications to customers.
Can I send notifications to specific customers?
Yes, you can list out the customers to whom you want to send the notifications based on new customers vs unordered customers vs favoritized customers.
How to send push notifications?
Login to your OrderEm account and go to my marketing setting option under your business name select push notification option. Write your message and select your customer list to whom you want to send or schedule the notification for more help
click here.
Start marketing with OrderEm today!
Create your own loyalty programs, Order, Delivery, and more to market your business, boost customer retention and increase your revenue