Reliable delivery management
On-time delivery of orders is a key factor in driving customer satisfaction and repeat sales. OrderEm's delivery management system makes it easy for you to plan and execute all your deliveries from one dashboard.
Try out our powerful online ordering system.
* By entering your email address, you agree to receive marketing emails from OrderEm.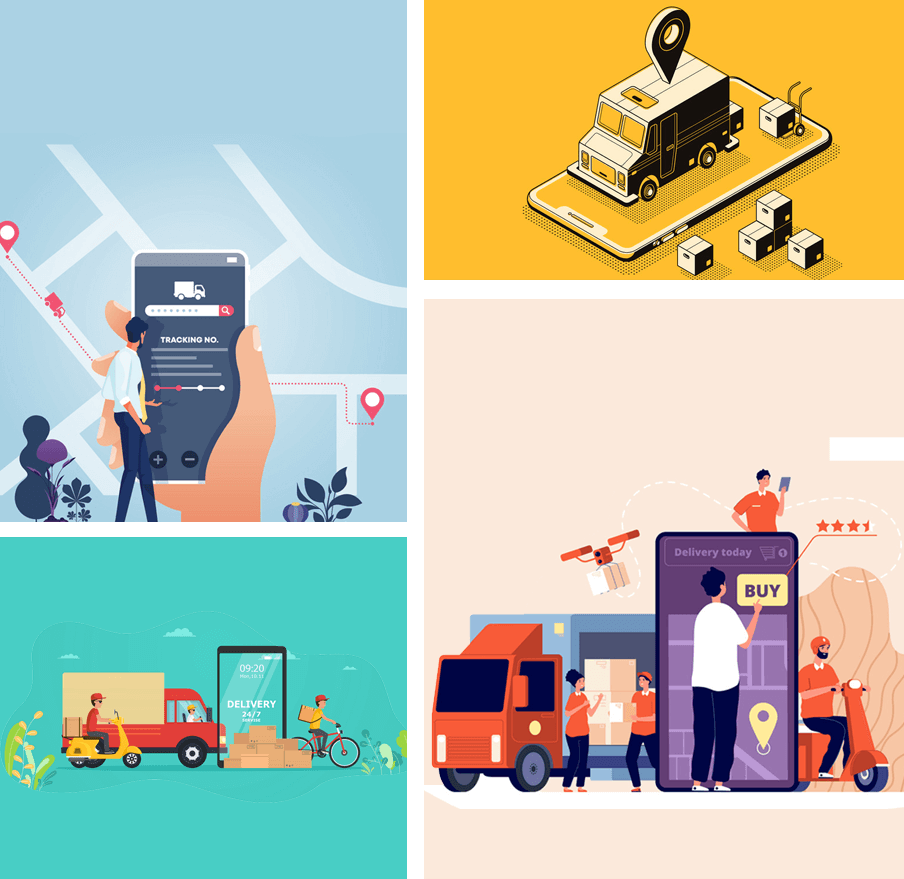 Keep track of delivery operations
According to statistics, 84% of consumers will not return to a brand after a poor delivery experience. With OrderEm, you can streamline your entire delivery process from scheduling, assigning, dispatching and tracking deliveries.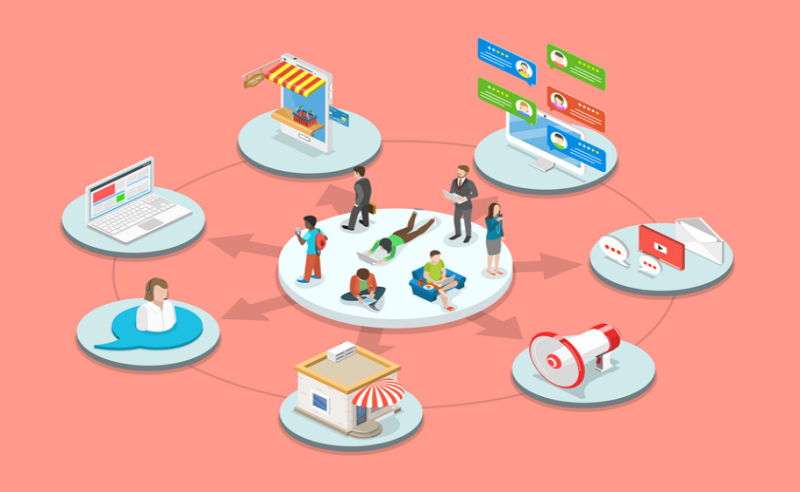 Integrate delivery across channels
Grow your business exponentially by integrating delivery options across all your sales channels with OrderEm. Get more orders and deliver them to your customer's doorstep without any delay.
Get deliverEm app for drivers
With the DeliverEm app, your drivers can easily access all the information they need - order details, delivery instructions, delivery addresses, contact numbers, maps and navigation, as well as, delivery confirmation.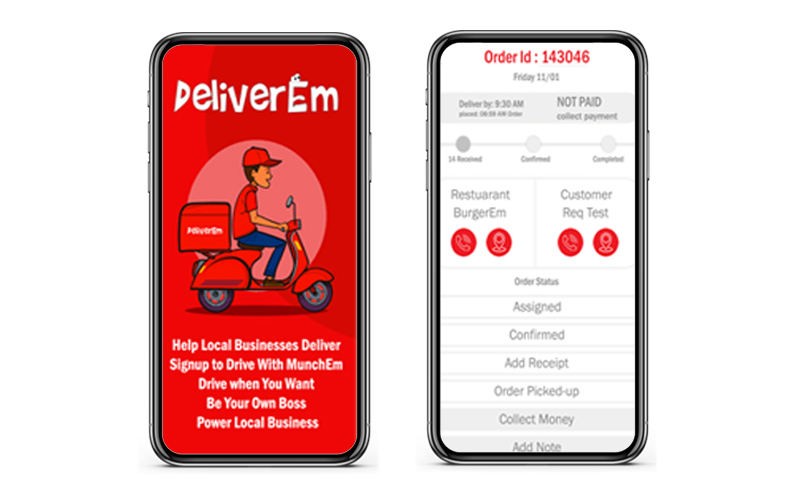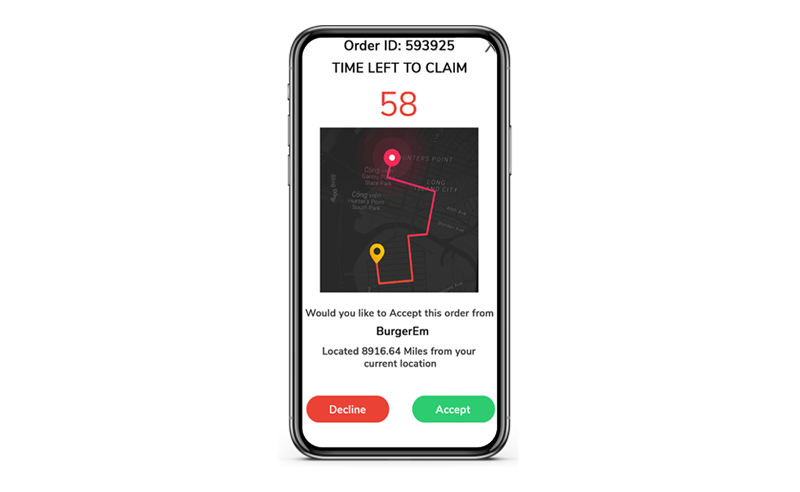 Auto-assign delivery orders
Drivers have an option to accept the orders directly by checking their app for new order notifications, claim the order delivery, pickup and fulfill them. You also have the option to manually assign orders by checking their availability through OrderEm.
Real-time driver tracking
With real-time GPS driver tracking, the driver can find your store, pick up the order and deliver it to the customer, without wasting time over location details. You and your customers can also track the driver's progress from dispatch to delivery.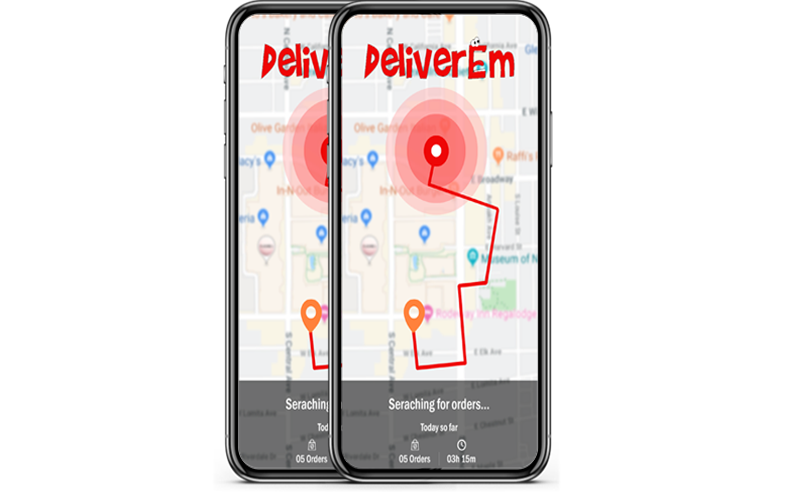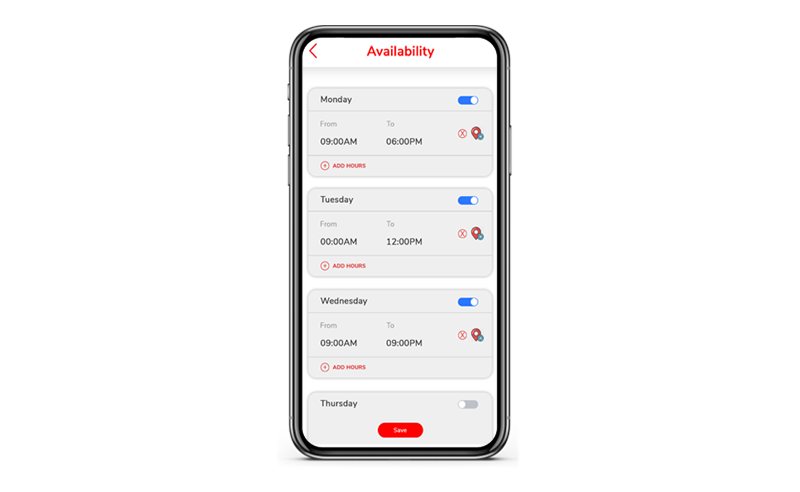 Driver hours
Drivers can choose to set their available delivery hours as per their choice. You can also use the OrderEm website or Clover delivery management app to monitor their daily hours performance and number of deliveries completed.
Delivery area
Drivers can set their available delivery areas to be flexible. They will have the option to select which delivery areas they want to be responsible for, if they are assigned to two or more delivery areas.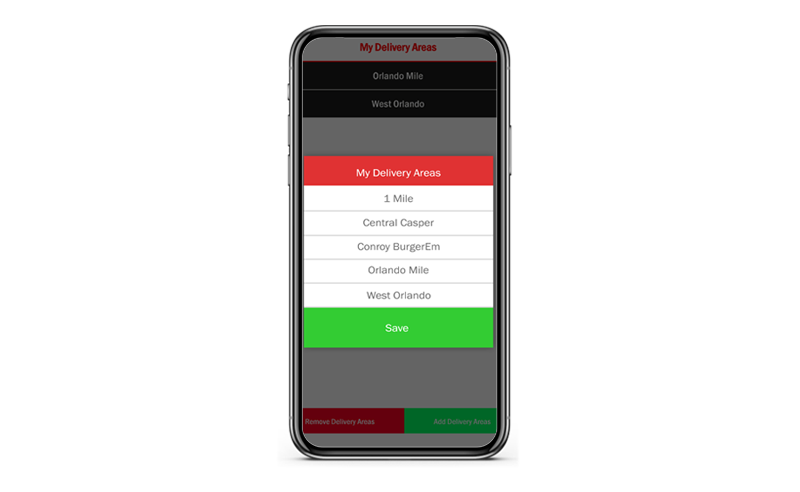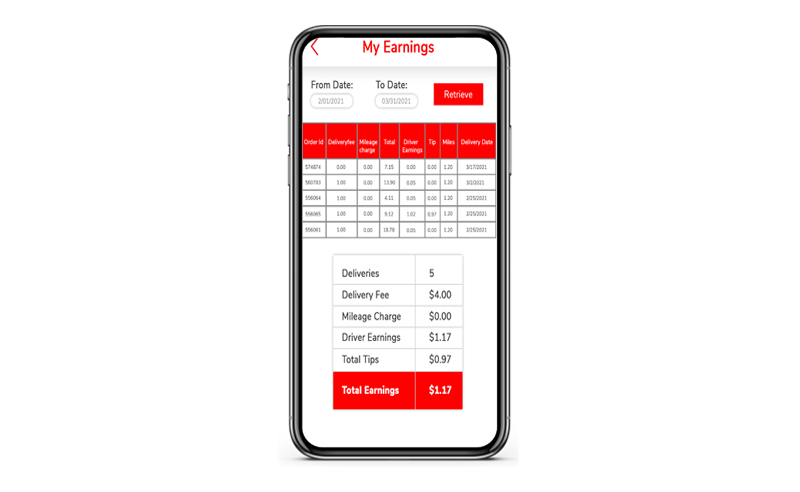 Improve driver performance
With the DeliverEm app, you can train your drivers to be more effective by analyzing their performance reports - claim times, pick-up times, confirmation times, and delivery times.
Get delivery confirmation
To get delivery confirmation and complete an order, your drivers have to take signatures from customers. This will help you confirm whether your customers really received their orders and at what time.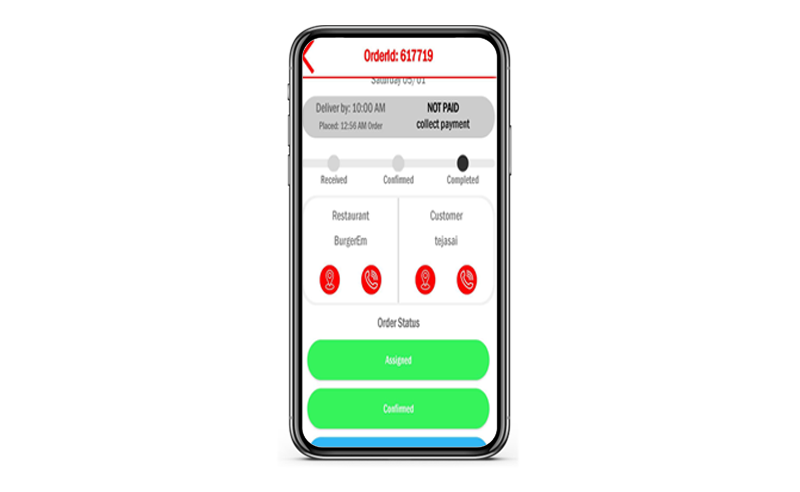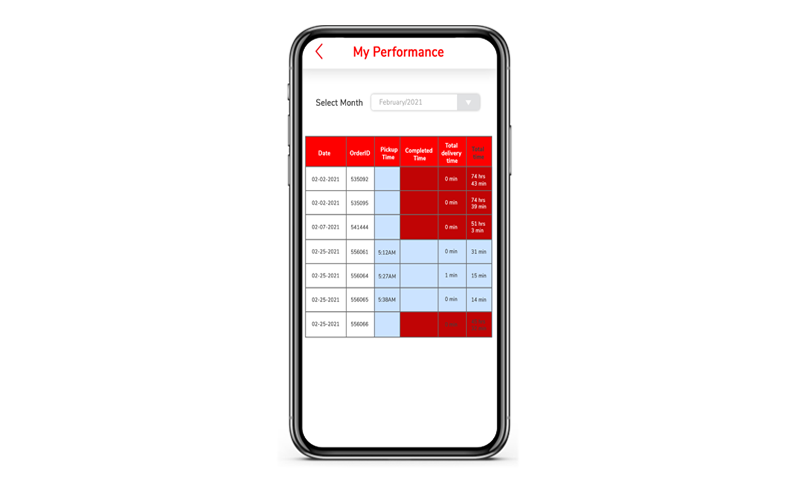 Driver payments
Determine and track how much drivers get paid per order/mile/hour or as salary. You can view and generate weekly, monthly reports, or for each trip. Drivers can also access their delivery and payment history.
How it works
1
Set delivery zones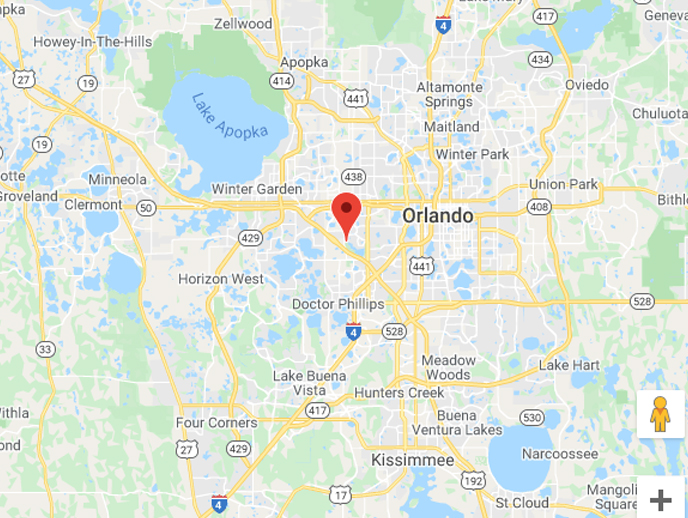 In order to really get started with delivery service using the DeliverEm app, you must set your own delivery areas and then add the drivers.
2
Add drivers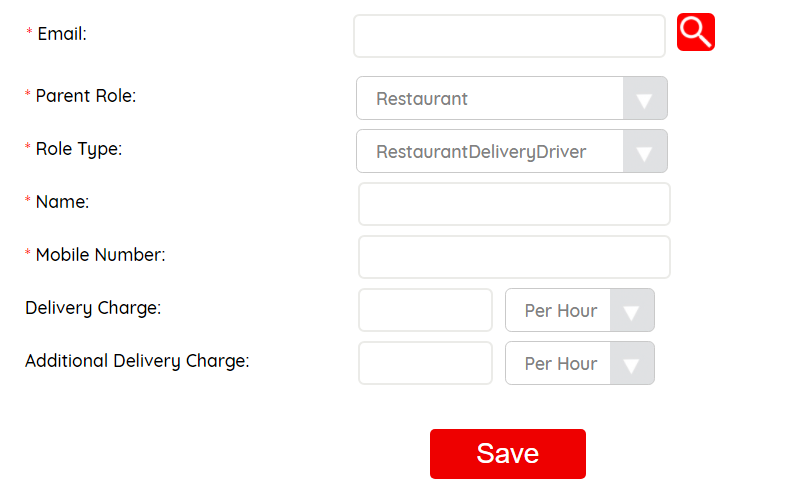 According to their respective delivery areas, add drivers to your interface. From the System Users tab in OrderEm, add a new driver. Fill in driver details, delivery charges and delivery areas to check-in for detailed help click here
3
Driver ready to check-in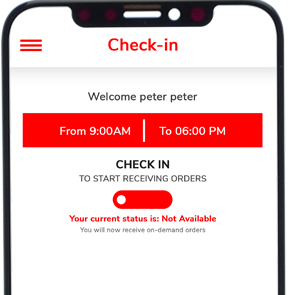 Once a driver profile has been created in the system, they are now ready to check-in to DeliverEm with login credentials created by you. Drivers will get the order notifications whenever an order is placed by a customer to accept the order and deliver.
What is delivery management?
Delivery management is the function of applying processes to ensure goods are effectively and efficiently transferred from one location to the next. Sometimes called dispatch or fleet management, it answers the question, "How do we get this item from point A to point B"?
What is a delivery management system?
A delivery management system or software can be defined as a platform that digitalizes core logistics operations like dispatching, task allocation, vehicle tracking, route planning and more.
What are the top benefits of delivery management systems to customers?
Implementing a delivery management system is absolutely imperative when it comes to generating delightful delivery experiences, especially at a time when the Amazon effect is transforming the way people want to get things delivered. An advanced delivery management system allows customers to change time and location at their convenience. An advanced delivery management system accurately predicts ETAs so that customers are available for their deliveries.
How can I manage delivery orders?
Our DeliverEm app is available in both the apple and google play store. You can add your drivers through the OrderEm system users page to your
delivery areas
to find out more. Your drivers have to login to the DeliverEm app and check-in to the delivery areas to receive delivery orders notification and deliver the orders.
Is there an option for me to assign orders to drivers?
Yes, you can assign orders to drivers in the OrderEm app. Next to order details you can see Assign Driver, just click on that option and you get a list of your driver names with their availability status. Tab on the driver name order will assign him/ her to deliver.
Do I have to regularly assign the delivery orders to drivers to get orders delivered?
No, you do not need to assign the delivery orders regularly to drivers. Whenever delivery orders are placed we send notifications to the drivers who are available. They can claim the order by clicking on the notification and tab on the Assign to Me option.
Start Manage with OrderEm Today!
Create your own loyalty programs, eGift cards, coupons, and more to market your business, boost customer retention and increase your revenue