Loyalty management increases sales!
Loyalty programs can turn your new customers into regular ones that keep coming back and increasing sales! OrderEm's loyalty management tools help you acquire, engage and retain customers.
Try out our powerful online ordering system.
* By entering your email address, you agree to receive marketing emails from OrderEm.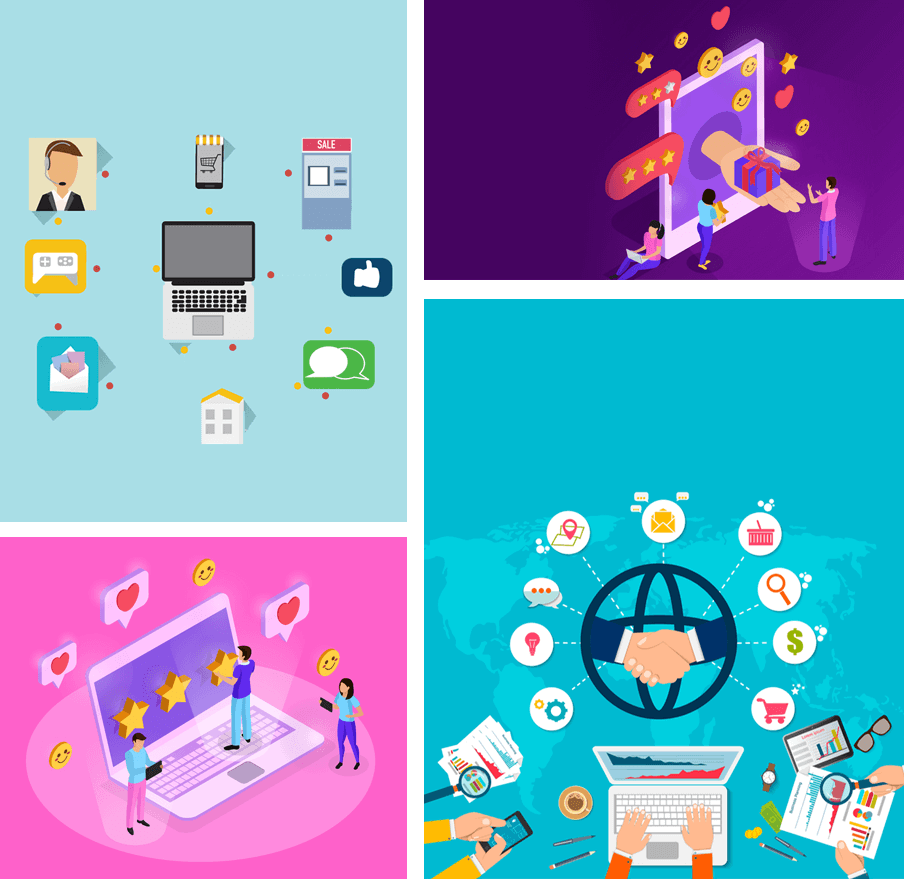 Easily manage loyalty across your sales channels
Did you know that 41% of an online shop's revenue is from just 8% of its customers? This is the power of repeat customers, the ones who are loyal to your brand. Repeat customers not only buy more from you, they also tend to buy more often!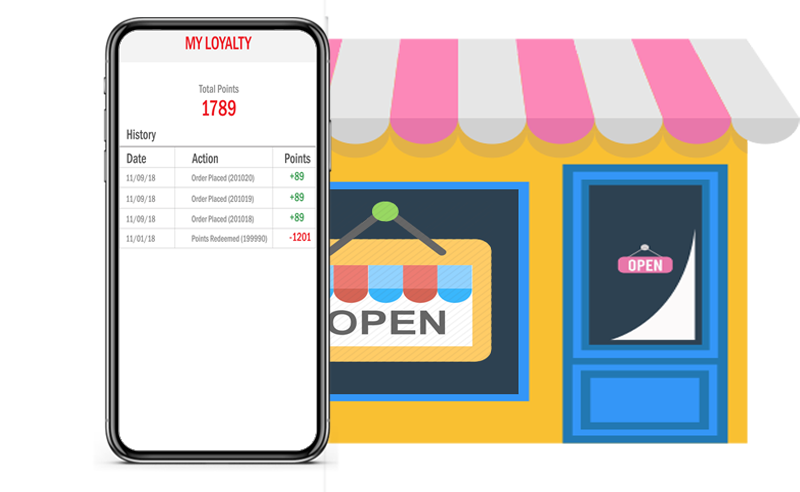 Exclusive loyalty points program
Build your own loyalty points program to increase customer retention, boost revenue, gather customer insights and develop deeper customer relationships. Reward your customers for their loyalty.
Provide omni-channel experiences
Today's consumers are demanding robust and rewarding omni-channel experiences in exchange for their loyalty. At OrderEm, we have made it easy for you to exceed their expectations.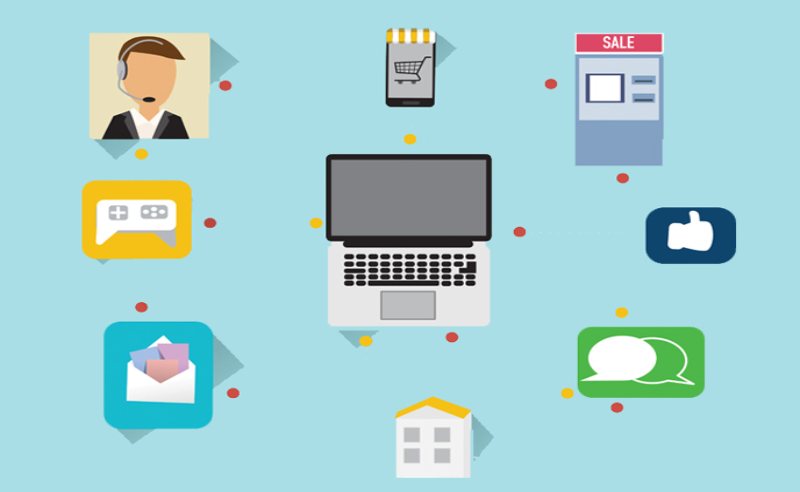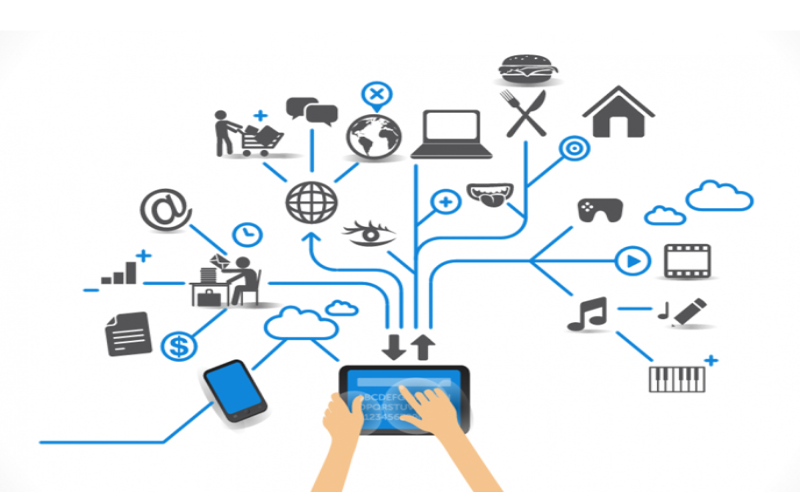 Manage on any device
You can smoothly manage loyalty requests on the OrderEm app or website, using Android or iOS devices. Use any internet connected device from smartphones to tablets or laptops.
Increase user engagement
User engagement is the key for faster growth. Engage users across your app, website and in-store using OrderEm loyalty management tools. Create and offer eGift cards, coupons, BOGO offers and more.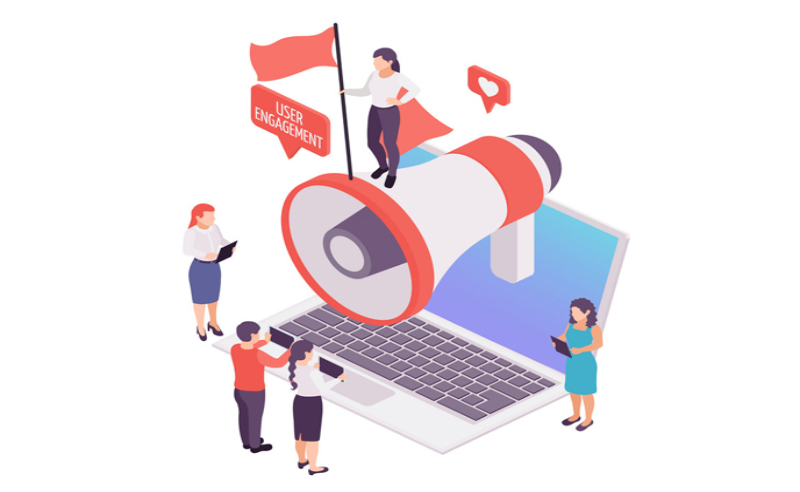 How it works
1
Market loyalty
program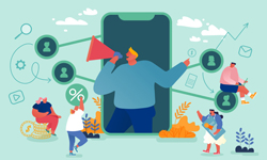 Market your loyalty program through social media, email and text campaigns to retain the existing customers and acquire new customers through referral programs who get their friends to buy from your brand by offering loyalty.
2
Allow customers to
earn rewards across omni-channel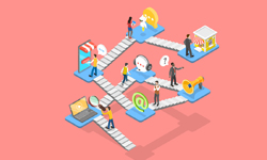 Allow customers to earn points on subtotal amounts excluding taxes and other services. Your customers can earn rewards through all your sales channels like your custom app, website, and in-store which they can redeem and it will encourage them to make another purchase.
3
Add loyalty points
for instore purchase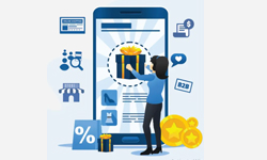 Add Loyalty points to the customer's account automatically for their instore purchase by scanning their QR code through the manage customer tab of the OrderEm app and mention their purchase amount.
What is Loyalty management?
Loyalty management can loosely be defined as the strategy, tools, and tactics that your company acquires, engages, and retains customers. It helps your brand target the right audience and then provides benefits, experiences, and rewards that drive long-term engagement.
What is customer loyalty and retention?
Customer loyalty is the likelihood that a customer will choose your brand over the competition. Loyalty can be measured by a combination of order volume, order frequency, and the duration over which a customer buys from your brand.
Customer retention is the strategy of building loyalty with customers and giving them a reason to consistently choose to buy from you instead of exploring other options.
What is a loyalty management system?
Loyalty Management Software refers to a web-based program that businesses use to manage their customer loyalty programs. Businesses can use it to identify (potential) repeat customers and encourage them to buy more by giving them gift cards, coupons, and other incentives.
Loyalty Management Software may include a number of features depending on the needs of your business or customer loyalty program. Most loyalty management systems include a feature for identifying loyal and potential repeat customers. Businesses benefit from this feature because it allows them to collect customer data and determine their target group. Loyalty Management Software also includes a loyalty program with different methods of rewarding loyal or valuable customers.
How do you build customer loyalty?
A customer loyalty program is an effective way to convey the values that B2B buyers care about and educate them on your brand and your products. Customer loyalty rewards help personalize relationships and create emotional investment from your buyers. Modern customer loyalty platforms provide digital hubs where customers can interact with your brand and receive omni-channel communication that feels relevant to them.
Since many B2B businesses do not offer the kind of customer experience today's buyers desire, a customer loyalty rewards program is an effective way to differentiate your brand, gain market share, and build customer loyalty.
Why do loyalty programs fail?
Customer loyalty programs can fail for several reasons
Ineffective program marketing.
Poor user experience and not enough ease-of-use.
A lack of omni-channel customer engagement strategies.
Other loyalty programs offer more compelling rewards.
Reward fulfillment is too slow to meaningfully shift behavior.
Goals are unattainable or unrealistic for most members, or reward-earning opportunities are too infrequent.
There isn't a space for customers to provide feedback.
The program grows stale due to a lack of re-engagement strategies or new loyalty promotions.
How can I check my customers loyalty reward points?
Go to the customer management option which is on the left side tree structure panel of your OrderEm account click on view customers option search for your customer by their name or email address or phone number. Click customer name will show their all necessary data and tab on the loyalty button to check their reward points.
Start manage with OrderEm today!
Create your own loyalty programs, Order, Delivery, and more to Management your business, boost customer retention and increase your revenue