Offer coupons and promote products
OrderEm provides you with the right tools for creating and managing coupons that will work across your brand. You can create coupons to be used via online ordering, custom apps, kiosks, and in-store purchases.
Try out our powerful online ordering system.
* By entering your email address, you agree to receive marketing emails from OrderEm.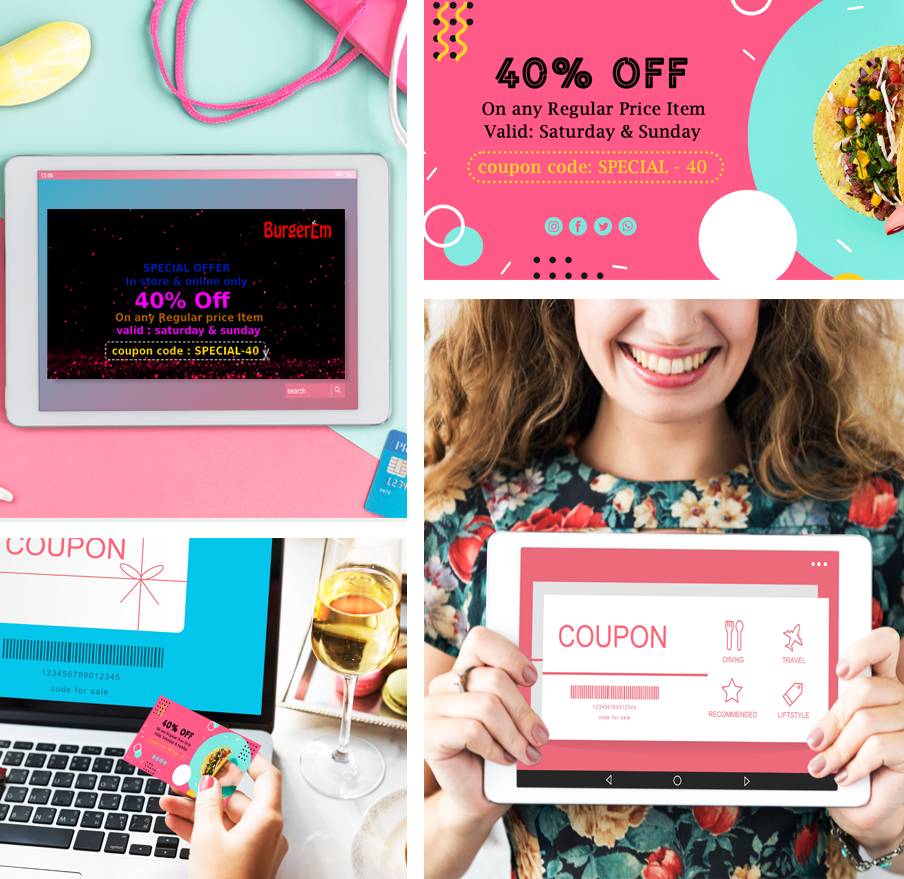 Increase sales with digital coupons
Did you know that customers with a coupon spend 25% more money than the ones without coupons? Boost sales conversion rates and increase customer loyalty with digital coupons that entice your customers to visit your store more often.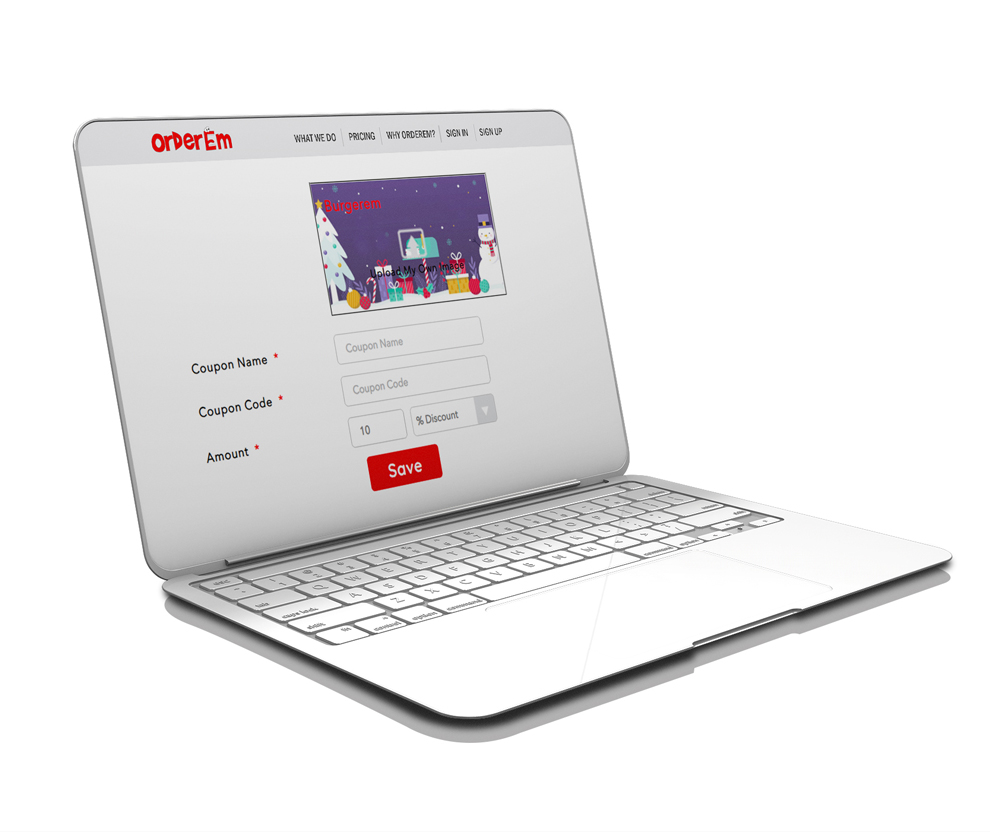 Offer specific coupon discounts
With OrderEm, you can offer a percentage or dollar-off discount option to your customers. You can specify the offers for which the coupon is applicable, such as specific categories, products, or the entire order.
Coupons with promo codes
Discounts that can be automatically applied at checkout reduce shopping cart abandonment. Coupons with promo codes that can be applied during the online checkout process are quite popular with consumers.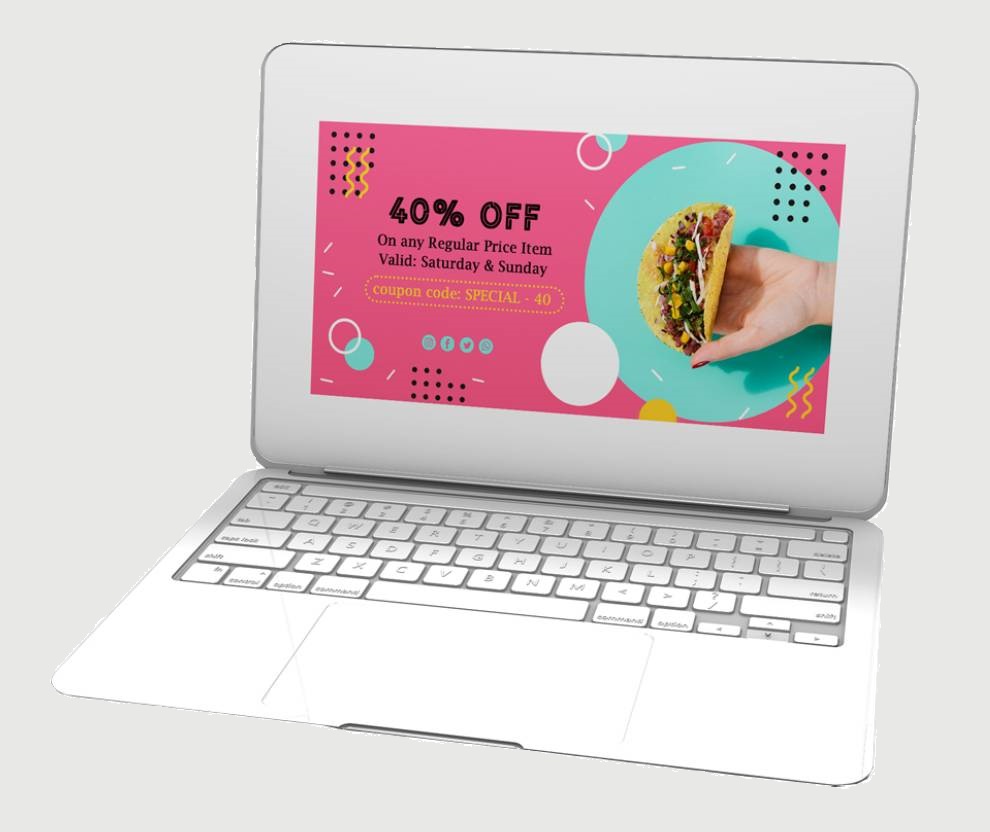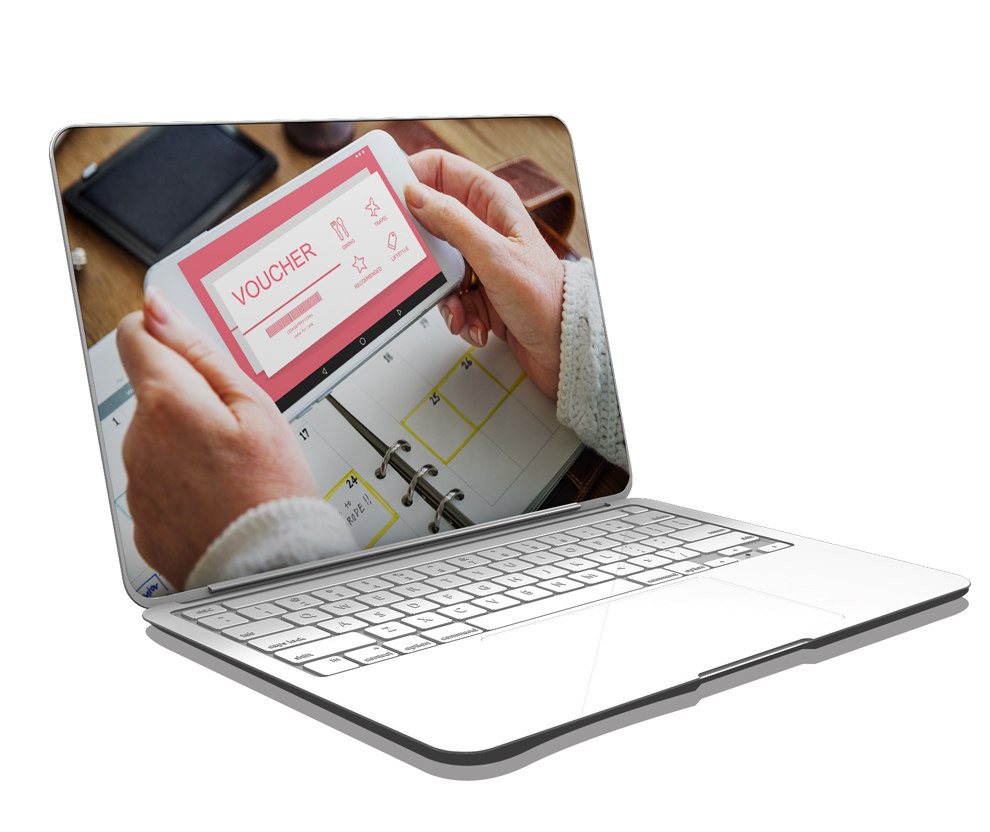 Build brand loyalty
Offer coupons to your regular customers to build brand loyalty. Use coupons as part of your reward programs - for hitting certain milestones or for special occasions and holidays.
Attract new customers
Attracting new customers is not an easy task. We make it easier for you. Create and offer special coupons for first-time customers to get them into your store. Coupons inspire customers to take action!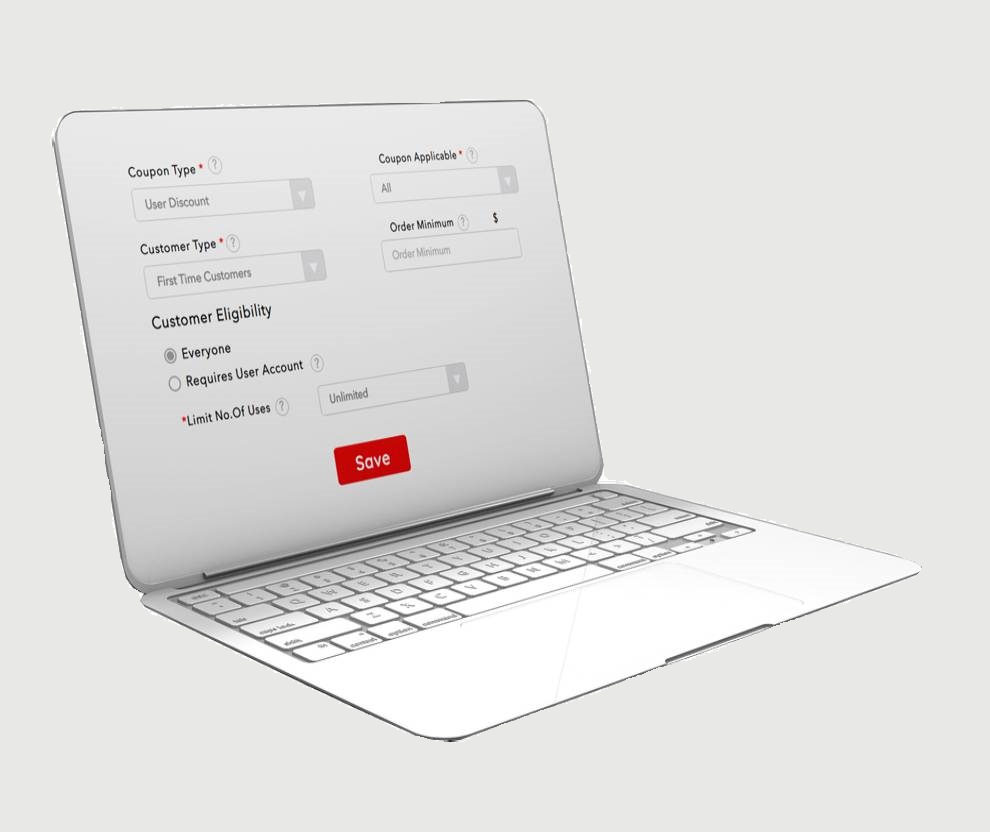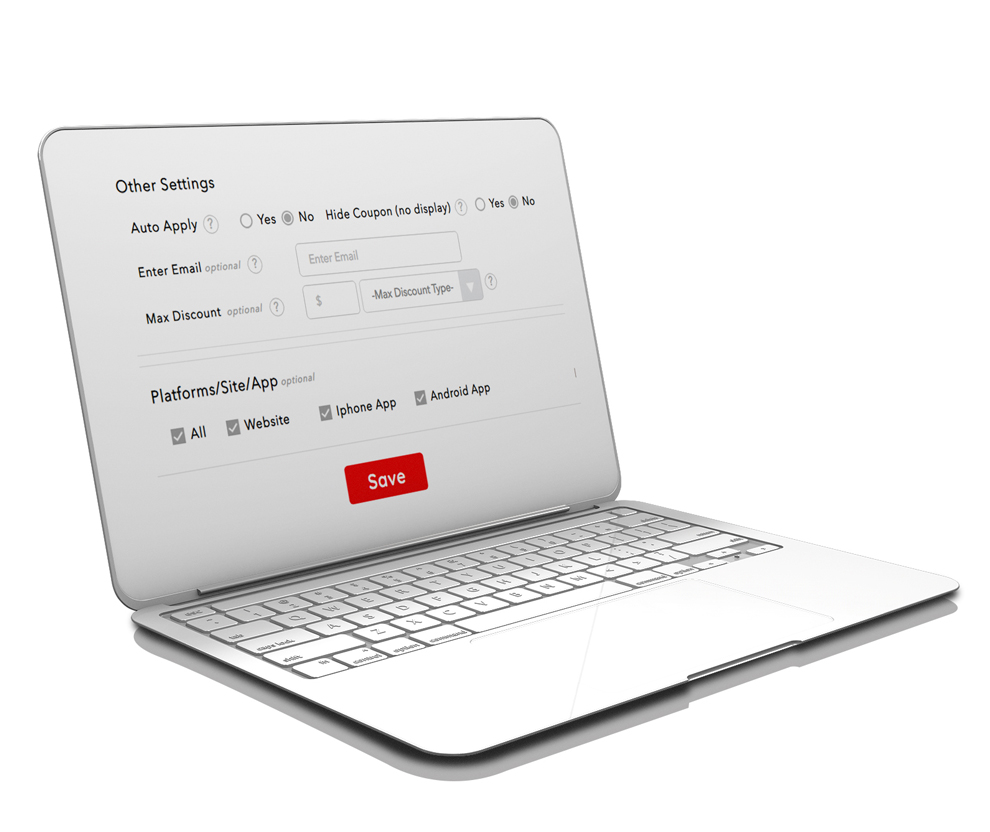 Offer mobile-only coupons
Go digital in this revolutionary era of mobile technology. Offering mobile-only coupons is a great way to encourage more people to download and use your custom app to redeem their coupons.
Fundraise for charity with coupons
Integrate charitable giving with saving money! Encourage your customers to participate in donating to charities by creating charity coupons. Choose your donation option from the drop-down- user discount, charity, nonprofit donation, etc while creating a coupon.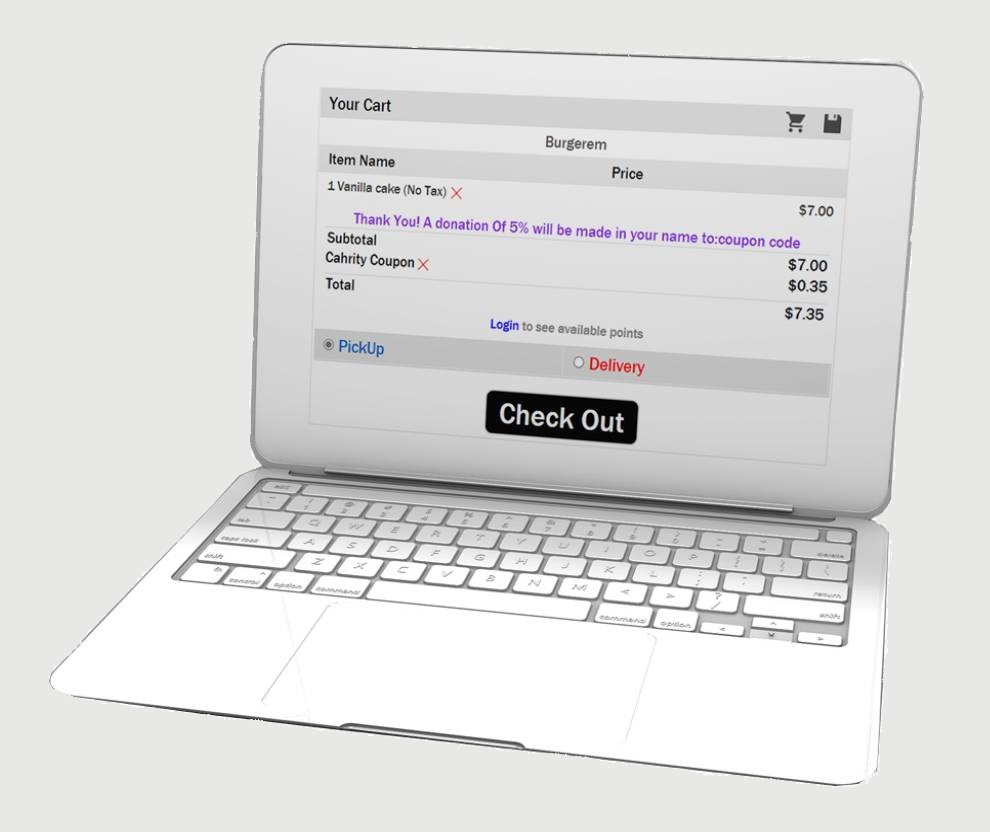 How it works
1
Create coupons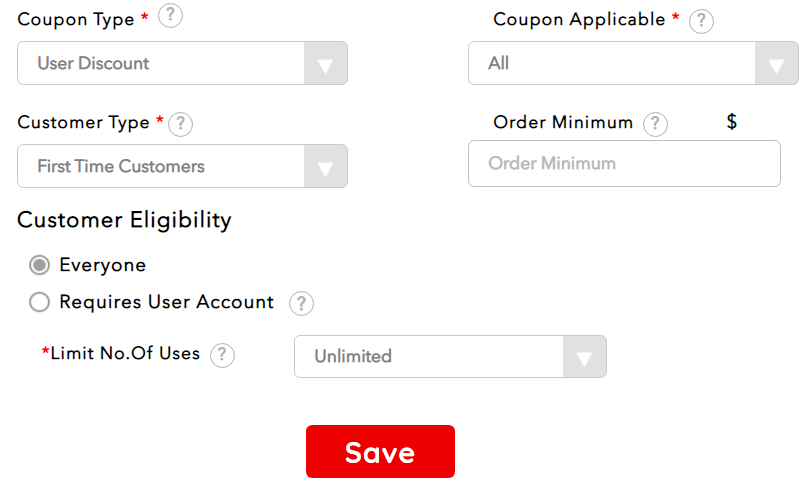 Create a captivating coupon with incentive discounts. Select a suitable template and customize it with your brand logo.
2
Promote the coupons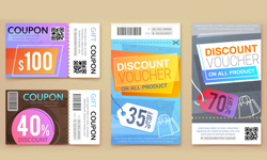 Promote coupons through your various online platforms including your website, social media, custom app, etc. Use the CRM customer database to market the coupon through emails, text messages or send push notifications. To generate more revenue - try one of our marketing packages.
3
Customer uses coupon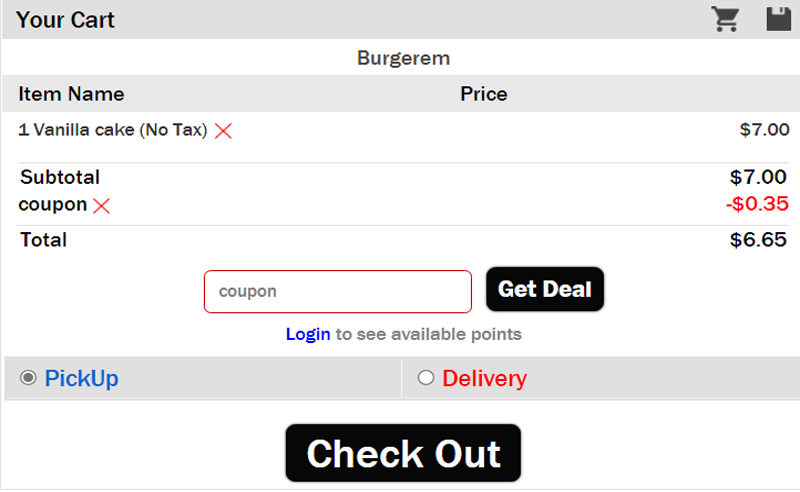 At the time of checkout, customers can enter their coupon code and click on the get deal option so that the offer is applied to the subtotal amount.
Need something even more customized?
Hire our experienced developers to create a bespoke solution that truly is unique and showcases your brand. Please join our zoom event to discuss your needs.
What is coupon marketing?
Coupon marketing is a business strategy that takes advantage of consumer interest in saving money on purchases. Offer products to your customers for a lesser cost, in return you will earn increased customer loyalty and satisfaction.
Why are coupons important?
Coupon strategies help you to build a brand following. People respond emotionally to brands that reach out to thank loyal customers with discounts and promotions. Coupons offer a way to save money on purchases, hence have a direct impact on the overall shopping experience and help in promoting your brand.
How do coupons attract customers?
Coupons garner the greatest sales, with increased traffic to your store or site. Allow other products and services to bring awareness to your customers to become potential purchases.
Coupons encourage consumers to make a repeated purchase. By offering discounts and coupons you will be at the top of their shopping list.
Why do coupons work well?
Accomplish your sales goals faster – coupons can be effective incentives for customers to perform specific actions that help in achieving sales and marketing objectives. For instance, coupons can help you break even with items that just do not sell well on their own and to up-sell your offering.
When should you give coupons?
Coupons encourage customers to shop at your business. If you have customers who haven't purchased in a while, use our CRM customer database to market good promotional discounts. Long time customers will return as well as some new ones.
How do I give out the coupons?
Use your CRM database to market the coupons with email, text message, social media and send push notifications.
Start marketing with OrderEm today!
Create your own loyalty programs, eGift cards, coupons, and more to market your business, boost customer retention and increase your revenue