Grow your business with our easy-to-use website builder
Build your own eCommerce website
Having your own online food or retail website will boost your sales like never before. With OrderEm, it's really easy and budget-friendly to build your own customized website. Never lose out on another sale again!
Try out our powerful online ordering system.
* By entering your email address, you agree to receive marketing emails from OrderEm.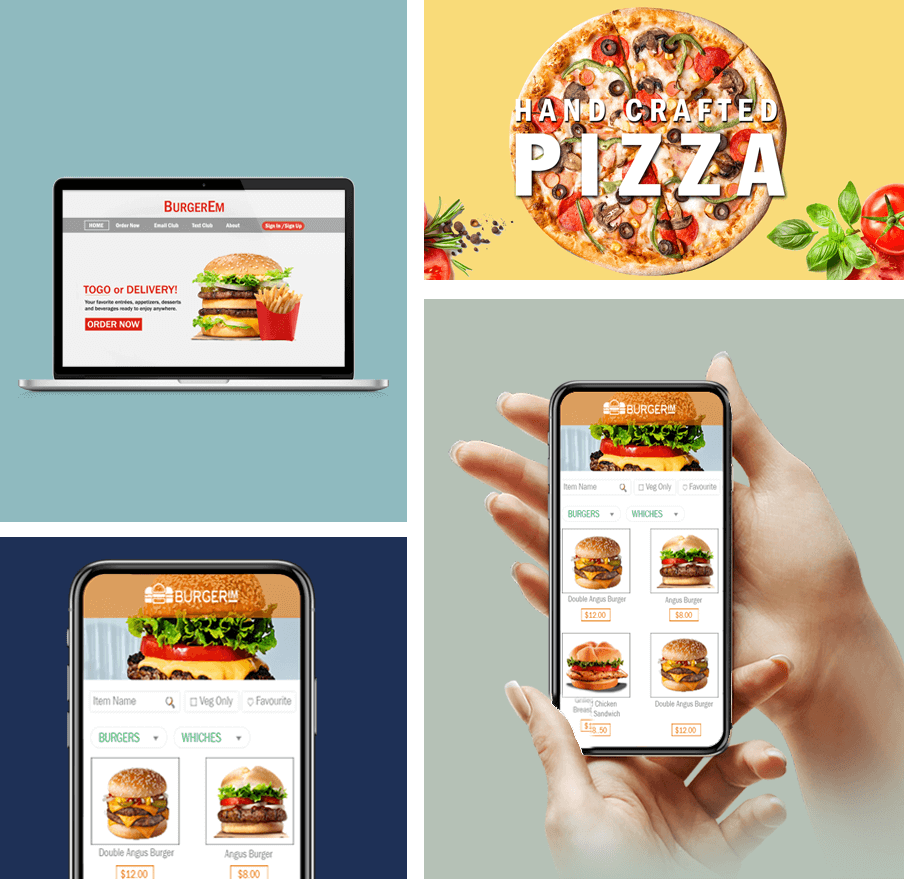 Simple and easy steps to build your custom website
With our easy-to-use templates, you can create and publish a website with online ordering for your any type of business such as restaurants, bakeries, food trucks, etc. It takes only minutes! No coding knowledge needed.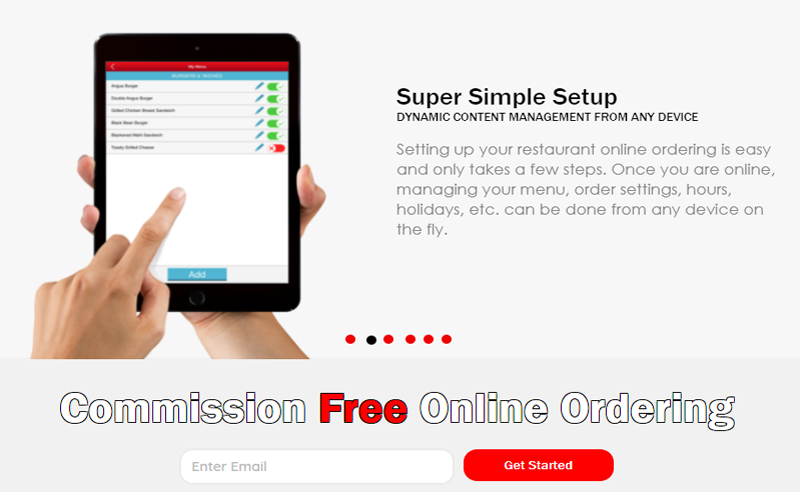 1.
Set up your business online
Setup your business first, using OrderEm. Set up everything from your business details, products for sale or your menu, the prices, order types, working hours, and so on using the following link. Have no worries, we have made this simple and easy to execute.
2.
Select your template
Choose one of our easy-to-use responsive templates and customize your website's look and feel. Our ready-made website templates are the best solutions for building your own website with zero coding knowledge.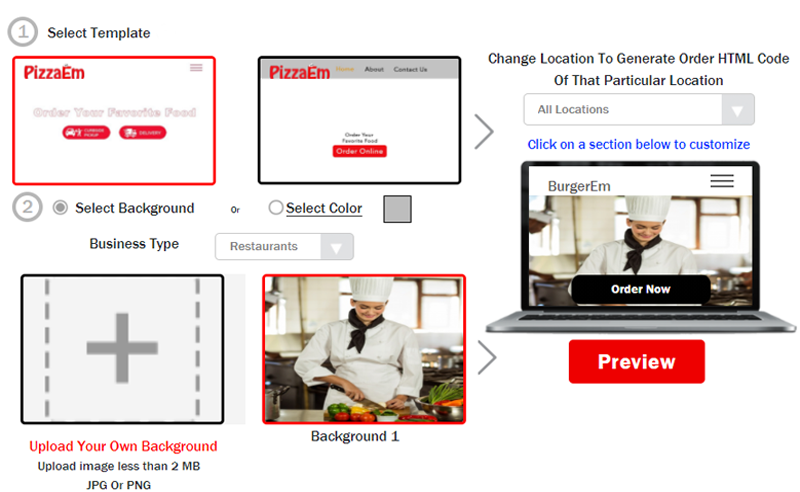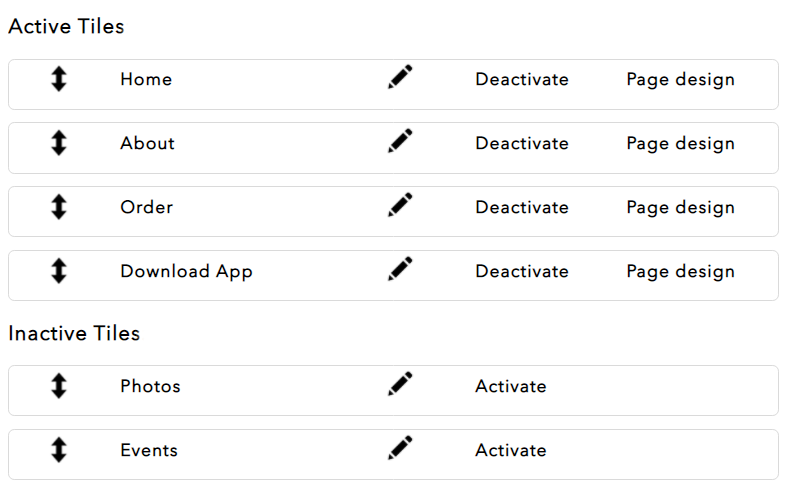 3.
Additional features
You can add more features that will increase your business revenue. Compile customer emails for marketing, offer online coupons, add events, create pages about your company's history, and add links to social media.
4.
Set up your navigation
The ease of navigating your website is vital for improving your online sales. Have a clear navigation header and footer structure to easily guide visitors on your site.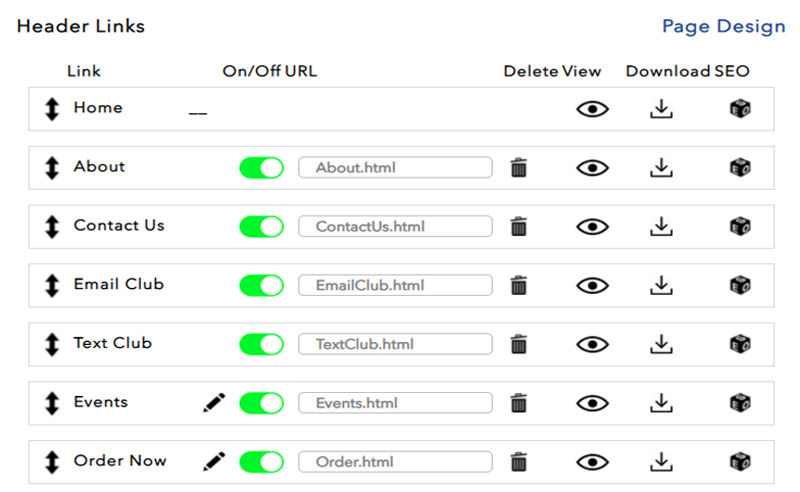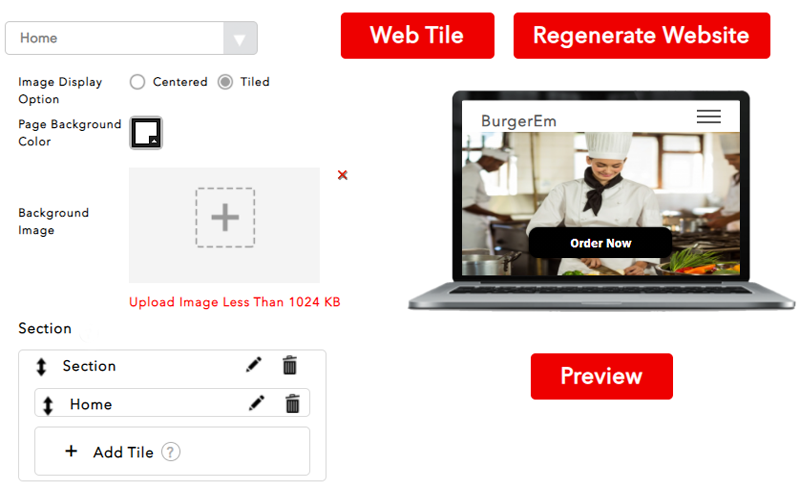 5.
Customize branding and preview
Customize each page design and preview your choices to finalize the look, feel and functionality of your website. Create your identity with your brand logo, font, and colors to make it attractive to your customers.
Finally,
6. Your custom website is ready for orders
Now your customers can see your business or restaurant online and place online orders. You can still change and update your menu, prices or content dynamically.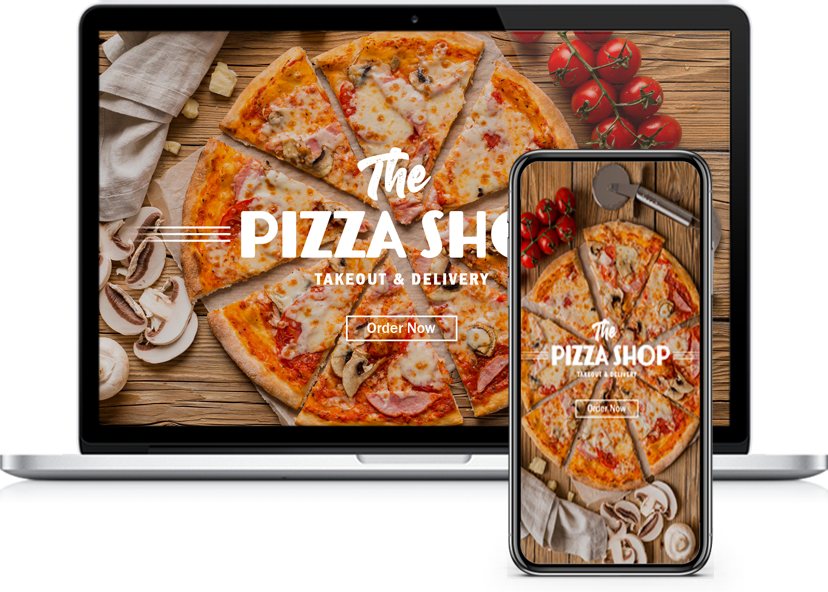 Get started with OrderEm today!
You can try out OrderEm for free! No charges at all. Check out all the cool services and tools we offer - to launch, sell, market, manage and grow your business.