Boost your sales with BOGO offers
Utilize "Buy one Get one" promotions to increase your sales value. BOGO is a powerful marketing strategy that can captivate your customers and generate more revenue for your online business.
Try out our powerful online ordering system.
* By entering your email address, you agree to receive marketing emails from OrderEm.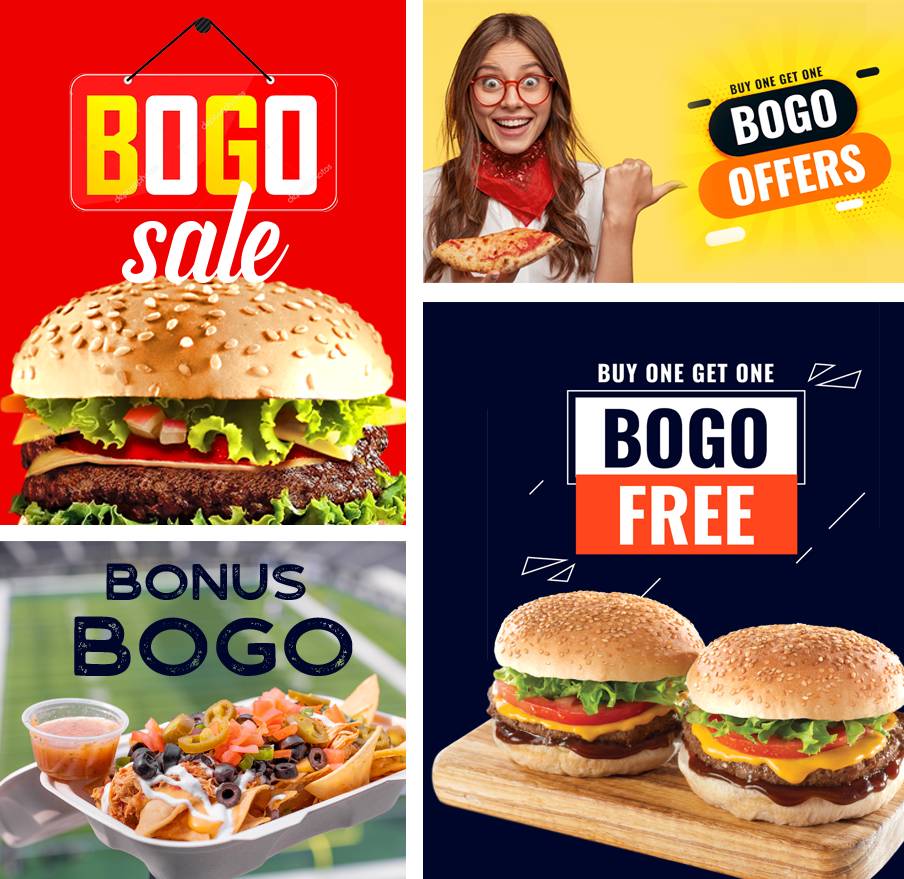 Create BOGO offers that work across all of our ordering platforms
Allow your users to take advantage of BOGO offers across your OrderEm-powered website, custom app and Facebook ordering page.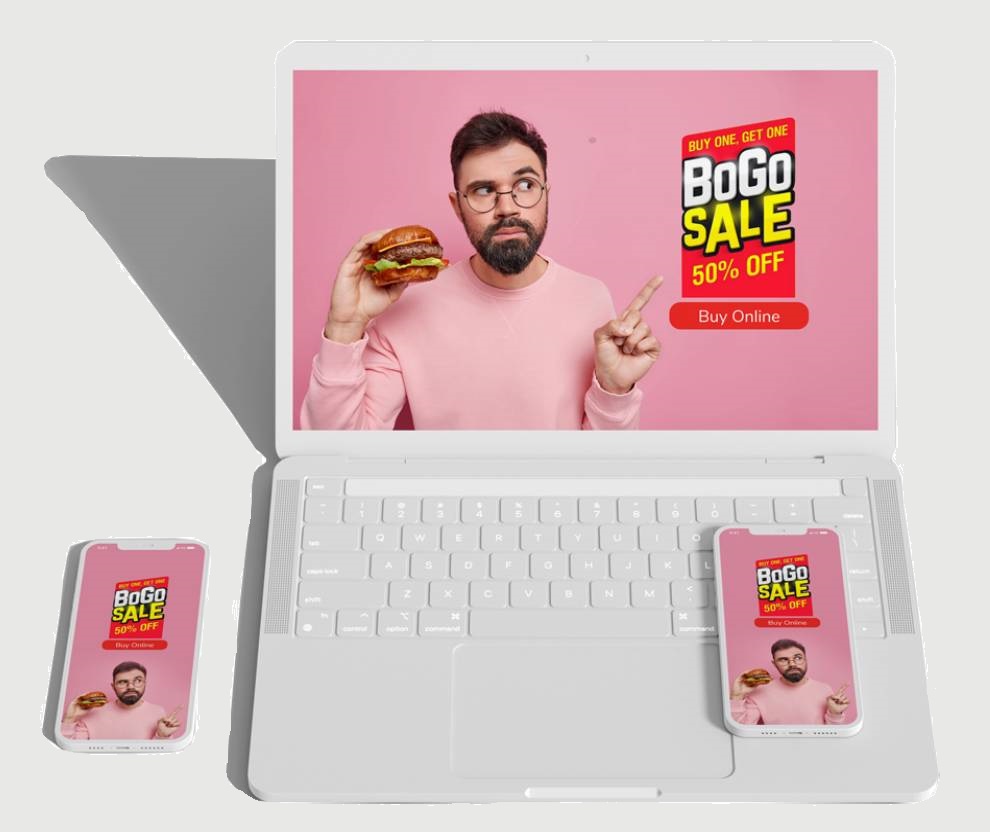 Empower online ordering
Create a BOGO offer that automatically prompts customers when a designated item is selected to extend a discount on the same or for a different item.
Entice customers with BOGO
BOGO offers are a great way to create happy customers. Offer a deal that would enable customers to either purchase a product for a lower price (e.g., $10 off) OR get more value off the sale (e.g., Buy one Get one Free).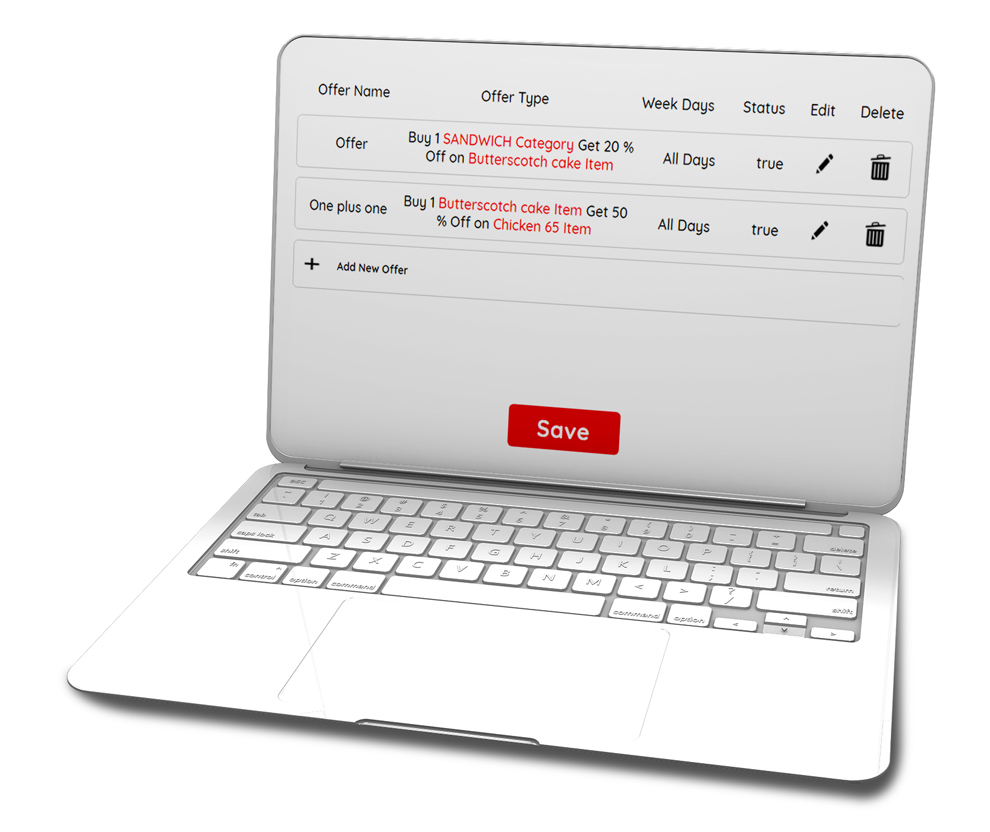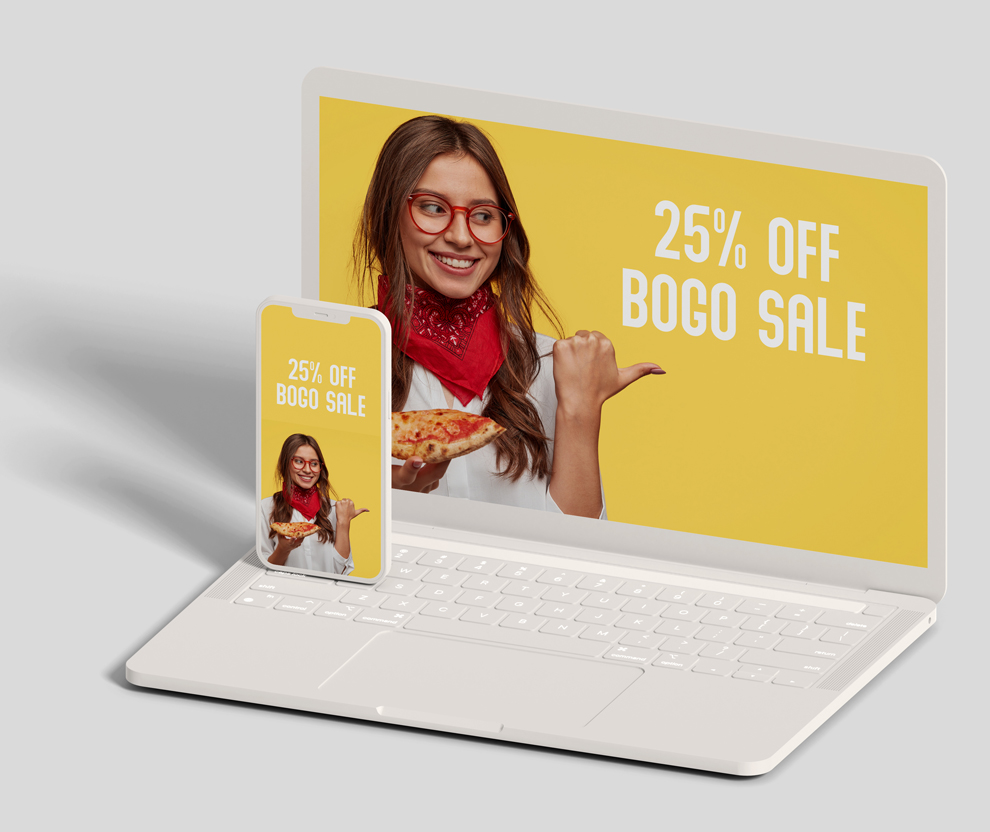 BOGO deals attract most sales
Did you know that - out of all discount promotions, 66% of shoppers prefer BOGO the most? No matter how large a discount you offer, it doesn't stand a chance against "free."
Get your inventory moving
BOGO is a profitable way to attract customer's attention to your less-popular items and drive dormant inventory. With BOGO deals, you will be able to sell two items instead of one in a single order!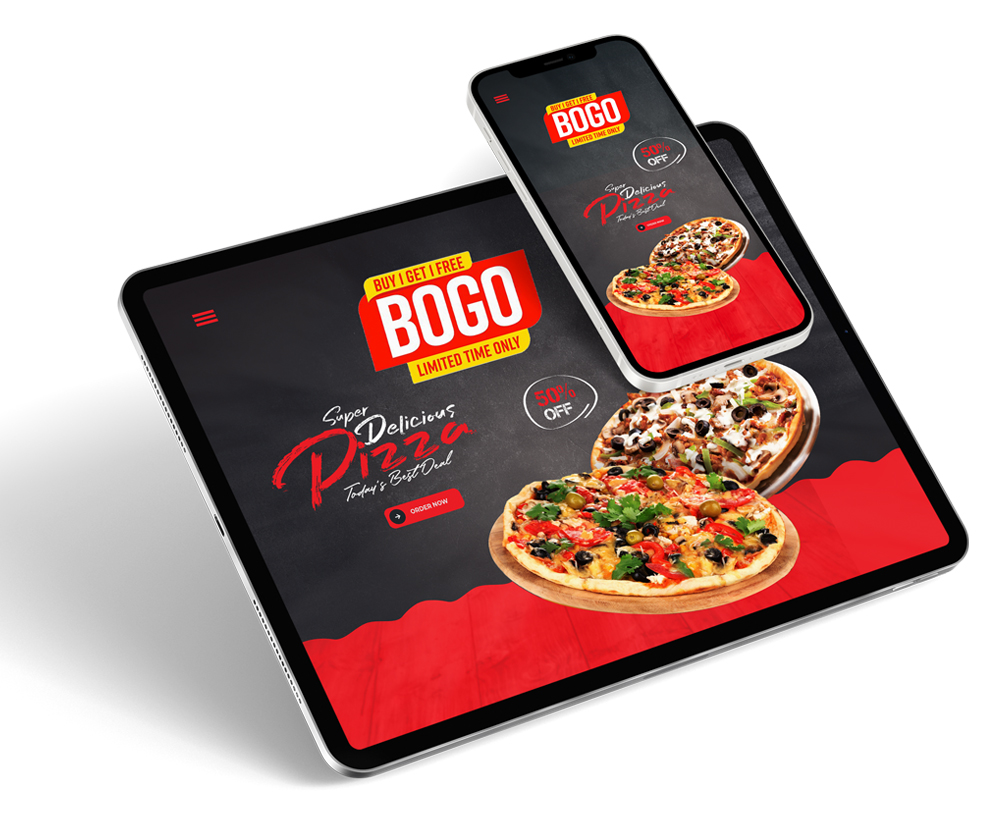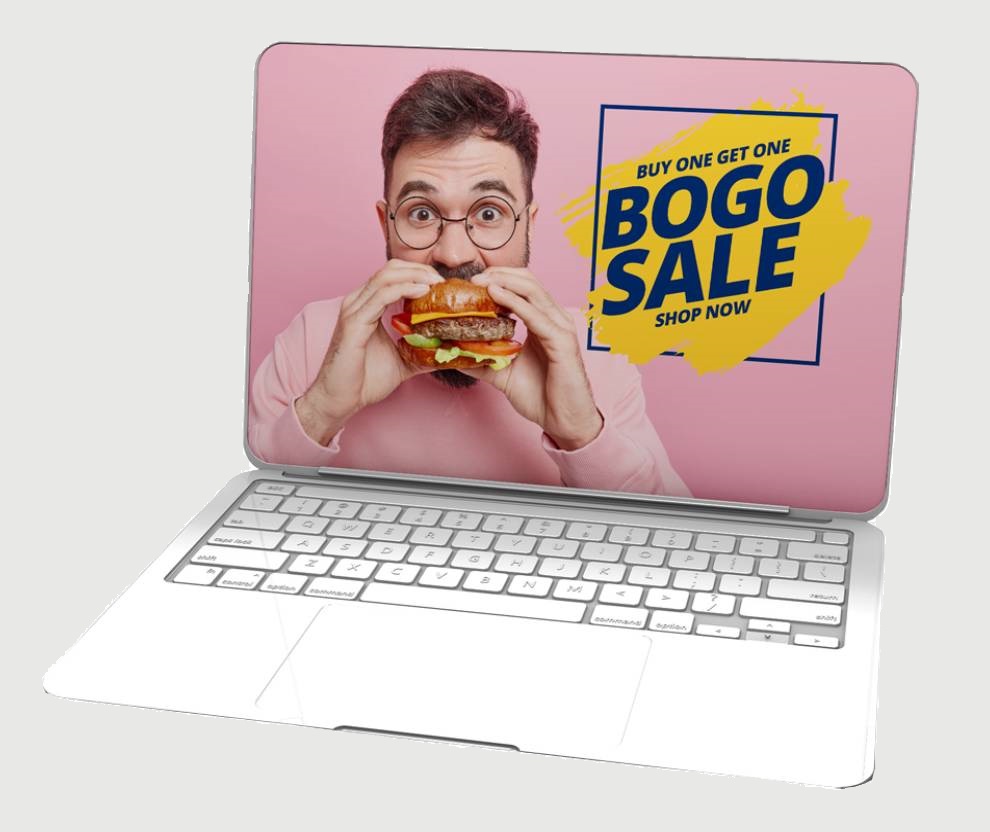 Spark interest with BOGO
BOGO is also ideal for sparking interest in your new or latest products. Attract new customers and existing ones with BOGO offers on new and exciting items that you have in your store.
How it works
1
Create BOGO's to
increase sales!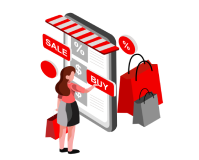 OrderEm allows you to create Buy one Get one free offers, and offer other discounts using either dollar off (e.g., $5 off) or percentage off (e.g., 50% off) to increase sales revenue and attract more customers.
2
Promote the
BOGO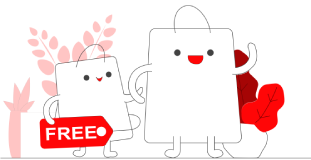 Promote BOGO offers using various online platforms including your custom website & app, social media, etc. Even better - try out OrderEm's marketing package.
3
Customer usage
BOGO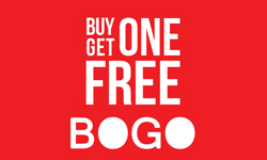 When a customer adds an item to their cart, a pop-up message will appear with a BOGO offer, that they can either accept or reject if applicable. If accepted, they can add the item to the cart. The discount will be reflected in the subtotal amount.
Need something even more customized?
Hire our experienced developers to create a bespoke solution that truly is unique and showcases your brand. Please join our zoom event to discuss your needs.
What are BOGO deals?
Buy One Get One (BOGO) is a sales promotion that helps to promote slow-moving inventory while also raising profits in your store.
Why are BOGO deals important?
When executed properly, you will see higher sales, bigger orders, and better conversion rates with BOGO offers.
How does BOGO increase sales?
When your customer adds a product to their cart, you get an indication of what kind of items they are interested in. BOGO recommends a better purchase for them or nudges them to explore other products.
Can I set the 'Buy 2, Get 1' free discount?
Yes, you can offer a buy 2, get 1 free discount. It will be up to you to decide what type of discount you want to offer. We provide up to 15 quantities in size to buy items and customizable get offers i.e., you can offer a percentage or price off discount on getting the item or offer up to 5 quantity get items.
What are the types of BOGO sales from OrderEm?
Percentage off deals (e.g. "10% off" or "15% off") are an example of our promotional discounts.
Dollar-off discounts will help you to involve discounting items by a flat dollar amount (e.g., $5 off or $10 off).
BOGO deals will help to grab your customer's attention by selling one or more items.
How to set up a BOGO offer?
Login to your OrderEm account and go to my marketing setting option under your business name select BOGO option. And setup your BOGO offer for more help
click here.
Can I set up a BOGO offer on a specific day not on the daily basis?
Yes, you can set BOGO offer on any specific day as of your choice while setting up the BOGO offer. The created offer will be visible to customers on that specific day of the week to avail.
Start marketing with OrderEm today!
Create your own loyalty programs, Order, Delivery, and more to Management your business, boost customer retention and increase your revenue