Monetize Your Social Media.
Using Facebook has benefited a lot of restaurants. Yours should be one of them. Our Facebook Ordering allows you to turn those likes into orders, and setup is fast.
Choose A Design, Make It your Own Design, Build And Launch In Days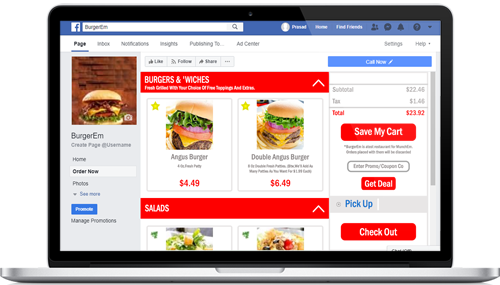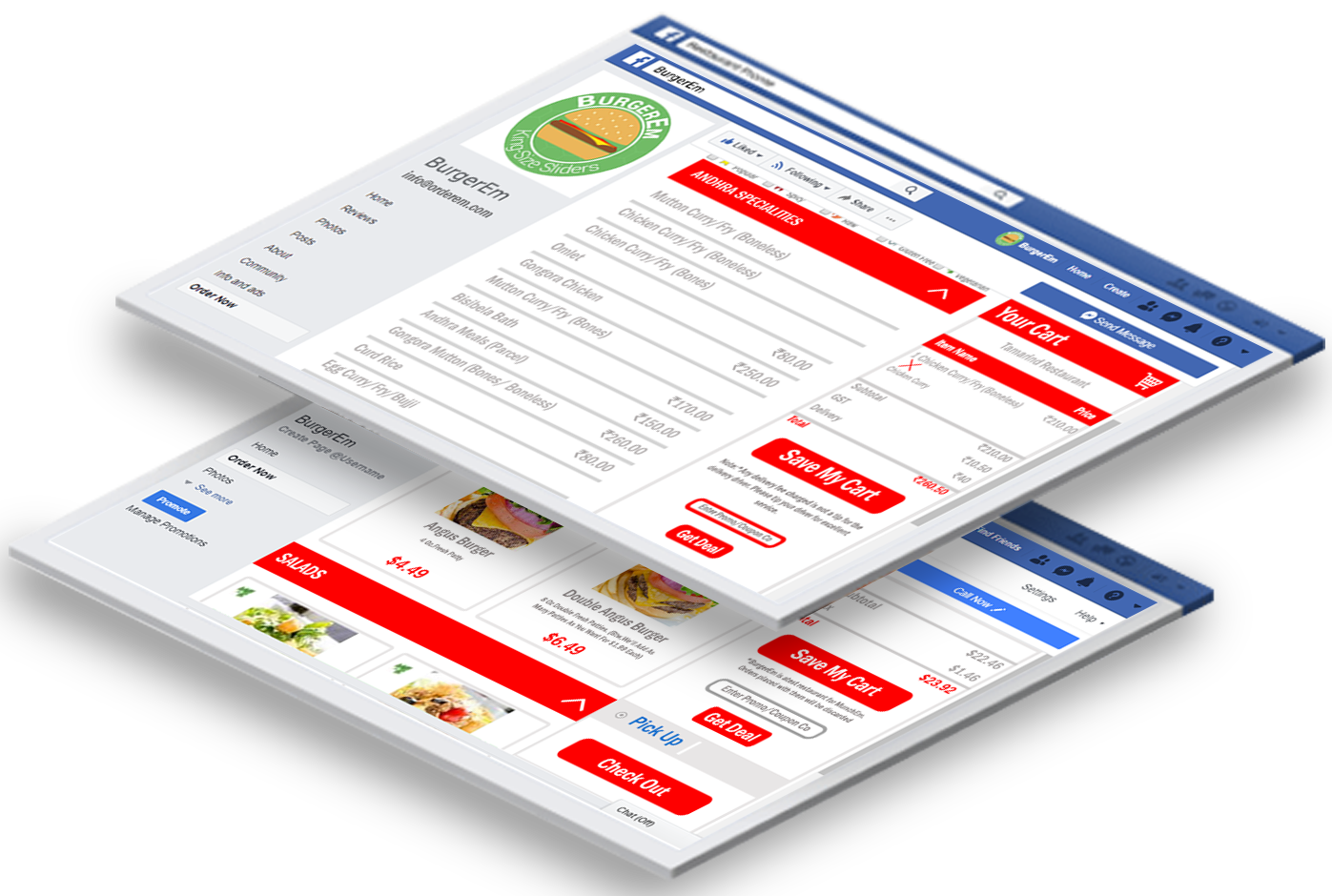 Sharing with Facebook
Let your customers share their satisfaction every time they order. One click can share an order with an entire network of potential customers.
Product Features

Image intensive
Easy Setup
Setup is just 3 steps. Just click "Add Facebook Ordering", sign in to your Facebook account and select your page. Done!

Reports and menu
Do It Yourself
Our do it yourself system gives you complete control over your branded website and allows you to make changes 24/7. Take control to change your content, menu, ordering settings and more.

Real-time order
User Engagement
Engaging users on your site is important and our suite of functionality allows you to do that. Let your customers place an order, track their order, view coupons, subscribe to emails and more.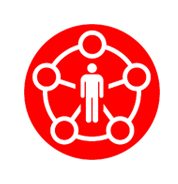 Image intensive
Omni-channel
Receive orders from any device that has access to Facebook. Take advantage of taking orders right from where you are making impressions.

Reports and menu
Order Management
OrderEm App allows you to manage your online orders real-time. OrderEm automatically prints orders and allows you to manage them while DeliverEm can help fulfill deliveries

Real-time order
Facebook Sign-in
Automatically use a user's Facebook signin to login to their account and benefit from reordering, loyalty rewards and coupons.