Table Reservations Easy
Generate more business and fill empty seats by taking online, over the phone and in-person requests. Manage reservations on OrderEm app on any Android and iOS device as well as on OrderEm.com
Choose A Design, Make It your Own Design, Build And Launch In Days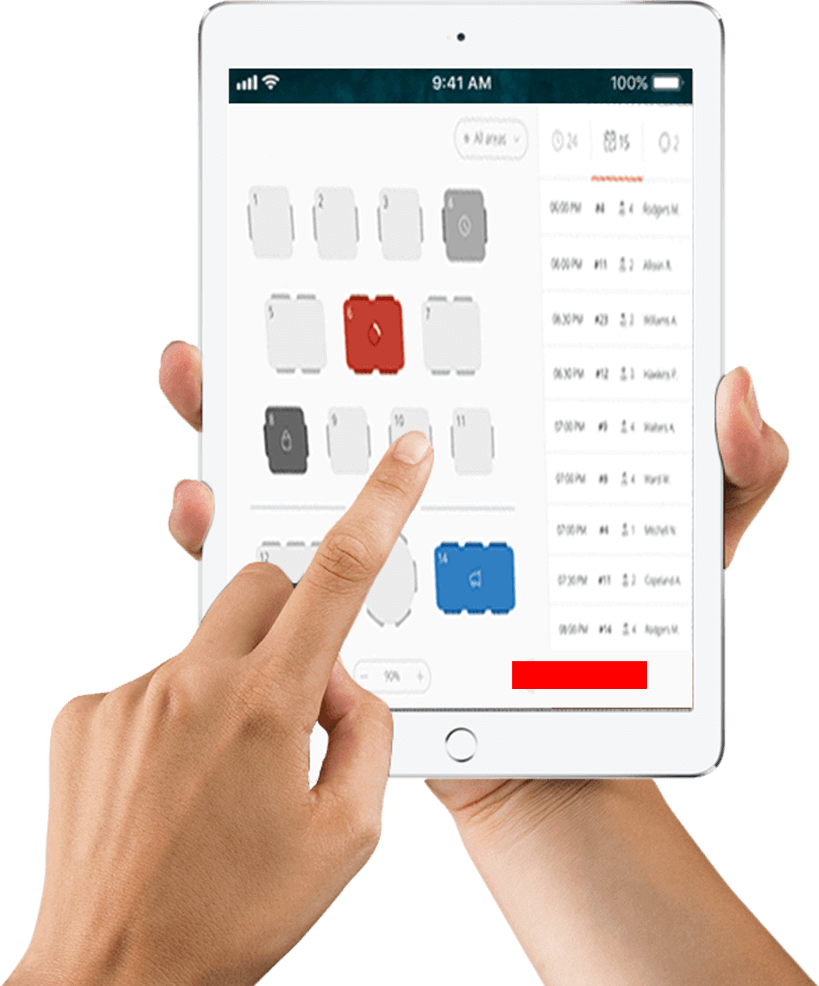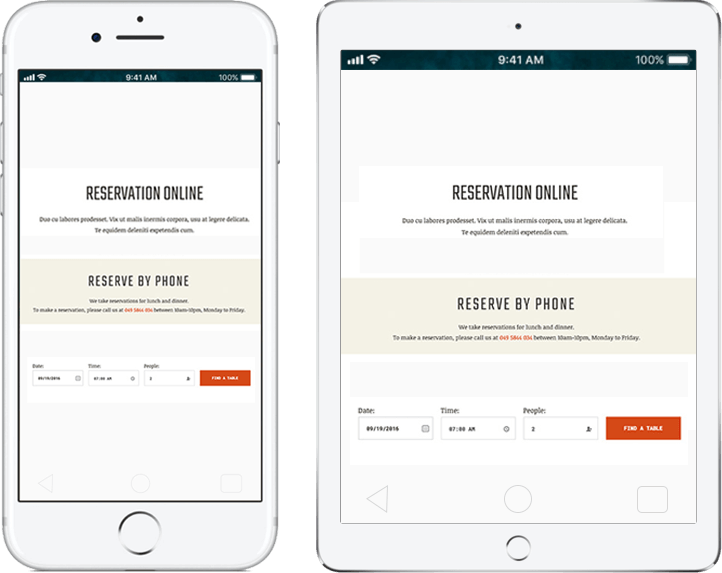 Reserve On Any Device
Take reservations from custom mobile app on Android and iOS as well as your website and Facebook page.
Product Features

Image intensive
Waitlist Notifications
Send Push Notifications alerts to a party when it is time for them to be seated to those that make reservations on your custom app. Notify those who don't via SMS.

Reports and menu
Analytics
Behavior analytics deliver insights that support your sales objectives. Understand your customers preferences more clearly to make better business decisions.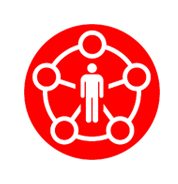 Real-time order
Omni-Channel
Receive reservations through web, app and in-person with a unified experience for your customers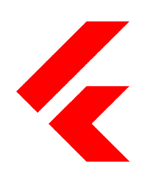 Image intensive
Dynamic Layouts
Have multiple layouts to accommodate any floorplan. Have the ability to quickly toggle between.

Reports and menu
Integration
Ask us about integrating with your current device/POS.

Real-time order
Order Assignment
Assign orders to reservations for a completely synchronized experience that will improve your productivity and efficiency.