5 Ways To Improve Your Restaurant's Social Presence
Shanelle | March 05, 2020
(How to create the

Best Restaurant Social Media Campaigns

)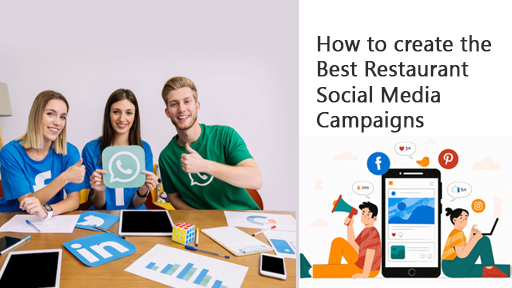 Social media is an ever-increasing tactic in today's digital marketing landscape, but unfortunately not every restaurant or restaurant owner knows how to utilize it properly. And honestly, who can blame them? They have a plethora of other time-consuming roles and responsibilities that make it almost impossible for them to devote the time necessary to reap the benefits that come with having a top-tier social presence. But like anything worth having, it's worth the investment still.
According to Sprout Social, over 75% of people invest in a product because they saw it on social media. So if you're not putting in the time to work on your social strategy, you're essentially leaving money on the table. (And as the old adage goes: time is money, especially for you.) But never fear, OrderEm is here with a few tips and tricks you can implement today to help improve your restaurant's social presence. There are multiple ways you can step up your social game as there isn't just a one-size-fits-all approach, so be sure to check out these 5 options below.
1. Create An Enticing Social Profile (

Importance of Social Media For Restaurants

)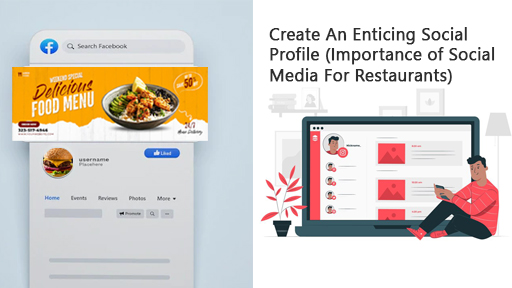 The number one thing that can deter a potential customer on social media from choosing your place of business to dine in at, is an unfinished profile page. If they can't find out where you're located, what number to call, or even a menu of your offerings, chances are--they'll pick somebody else. When setting up accounts for your restaurant on social media, be sure to add as much information as possible so that those looking will be able to get what they need from one social site right off the bat. Some things you should probably include are things like: 
Hours of operation 

Telephone number 

Website

Location

Your App Links
If your restaurant has multiple locations, you can also create individual pages for each one, especially if you plan on running location-specific promotions(Checkout this guide on restaurants using social media successfully). Also, make sure the information you put down is consistent across all social platforms and listings. By doing this, not only will your restaurant be in position for better visibility via search engines (Checkout this trusted restaurant marketing agency), but you'll assure potential customers that your restaurant is legit and ready for their business.
2. Capitalize on Video Content (

How Restaurant Should Use Social Media

)
Active social users are more likely to consume (read: share and engage) with video content more than just regular infographics or posts(checkout this guide on creative Facebook posts for restaurants). According to restaurant social media statistics, with over 500 million hours of video content being watched on Youtube alone (via Buffer), it's pretty safe to say that investing in some form of video content will do help do numbers for your brand and business. With tools like Instagram TV, Instagram and Facebook stories, it's extremely easy to start pushing out that type of content without the pressure of it needing to be "perfect." The general understanding when it comes to stories specifically, is that it often shows the day-to-day grind and gives a "behind-the-scenes" look at a particular business. Engage with loyal customers and entice potential ones by offering tutorials, FAQs/ Q&A, special announcements and promotions, and contests. And if you really want to up the ante, cross-promote on different channels to see some higher engagement. For example, you could post Facebook Storytelling customers to head to your IG story for a how-to on one of their favorite dishes and vice versa. 
3. Captivate Consumers with Great Photo Content (

Social Media In the Restaurant Industry

)
I can't tell you the number of awesome restaurants that are out here with awesome food and customer service, but when you go to look at their social media pages, they're posting less than awesome pics of their food. That's the quickest way to have someone click up, out, and away from your business and straightway into the next one. You need to post enticing and attractive photos of not only your offerings but things that add to your overall brand aesthetic and feel.
Types of posts of you should consider (depending on your restaurant)
1. Pizza Social Media Posts
2. Brunch Social Media Posts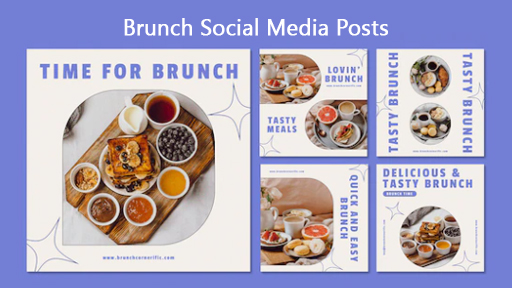 3. Best Bars on Social Media Posts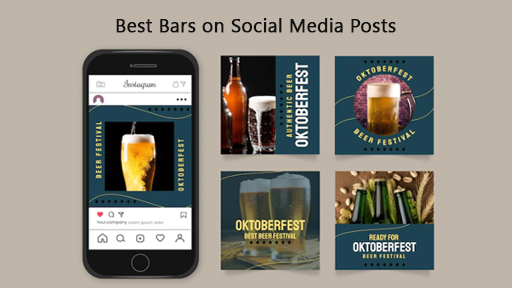 By utilizing apps like VSCO Cam, FaceTune, or even the simple "Edit" tool on your phone, you can turn your photos from drab to fab with just a few simple alterations. And the keyword here is SIMPLE, don't overdo it. Customers can tell.
4. Keep Customer Loyalty By Being Responsive 
Because we're in the digital age, it's imperative now more than ever to pay attention to the conversations happening online--particularly when it comes to your place of business. In an era of Yelp and Facebook reviews, being quick to respond to negative reviews and showing an earnest effort to rectify situations can prove to be a huge step when it comes to customer retention. By assuring current customers that you value their opinions, you ensure future ones that you want to provide a pleasant experience moving forward no matter what. Respond quickly and efficiently and be open to improvement. 
5. Capture More Visibility with Hashtags (

How restaurants should use social media

)
Hashtags are a great addition to your social strategy particularly because they can help bring more eyes to your content. How do they do this? Hashtags are universal and can be used and searched through and followed by anyone, regardless of whether they follow your particular business or not. That means your content can show up in front of anyone at any point, BUT only if you use the right ones. Add food-related hashtags at the end of your posts such as #foodie, #foodlover, #foodoftheday, and even #tacotuesday and watch your visibility increase. And again, the rule to keep in mind here is: less is more. Overdoing it with hashtags can cause your content to come across as spammy and immature. Test out a few hyper-focused ones and change them out based on performance. Instagram has a cap of 30 hashtags and on Facebook, try to keep it between 2-3. 
Wrapping It Up
Social media can be a tricky road to navigate, but by upping your content quality, making a stellar profile, getting their attention via video, expanding your reach through hashtags, and being responsive to your consumers, and being patient--you'll see the ends justify the means in no time.