How To Reduce Coronavirus Impact At Your Restaurant
Shanelle | March 12, 2020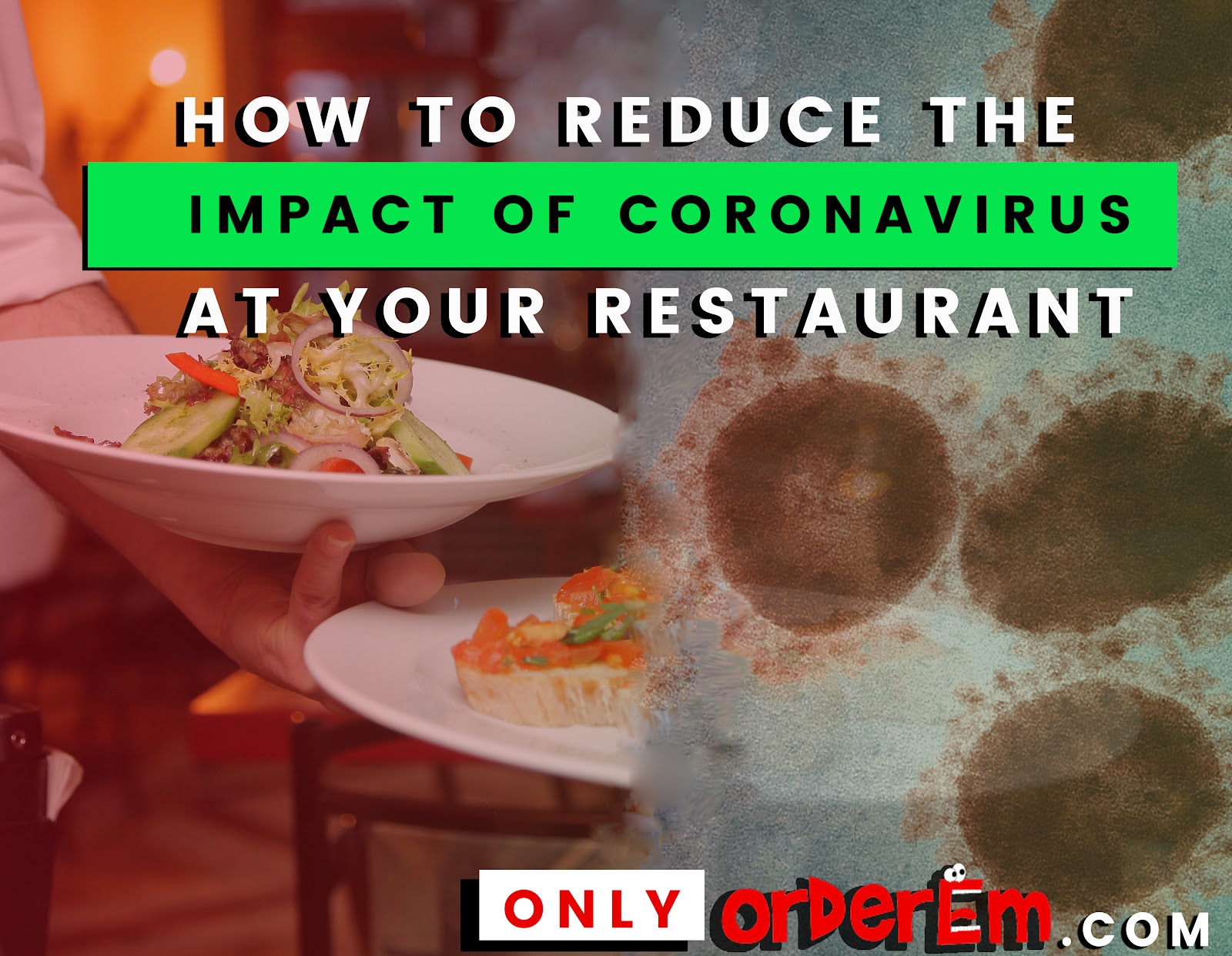 Covid-19 has made landfall in the U.S. and has undoubtedly put many citizens on the edge and high alert. This global disease--which was first detected in Wuhan, China--now inhabits every continent but Antarctica and has caused several countries and cities to enact massive quarantines. Consequently and in fear of spreading the disease any further, normal day-to-day activities are being limited, if not omitted altogether, such as dining in--which in turn will only make it harder and harder for businesses to stay afloat when restaurants feel blow from Coronavirus
Because let's face it: you can't successfully operate as usual if employees and patrons are sick. However, you can put customers and employees at ease by making sure you have an updated pandemic plan, maintaining everyday cleanliness, and being ready and well-equipped when it comes to your online and mobile ordering systems. Let's take a look at each one:
First Things First: What Exactly Is Coronavirus?
According to the CDC, "coronavirus is a respiratory disease caused by a novel (new) coronavirus (known as SARS-CoV-2). It is said to be spread mainly through person to person contact though it may be possible that a person can get COVID-19 by touching a surface or object that has the virus on it and then touching their own mouth, nose, or possibly their eyes. But this is not thought to be the main way the virus spreads."  Symptoms include fever, cough, and shortness of breath and may appear within 2-14 days after exposure.
Having A Pandemic Plan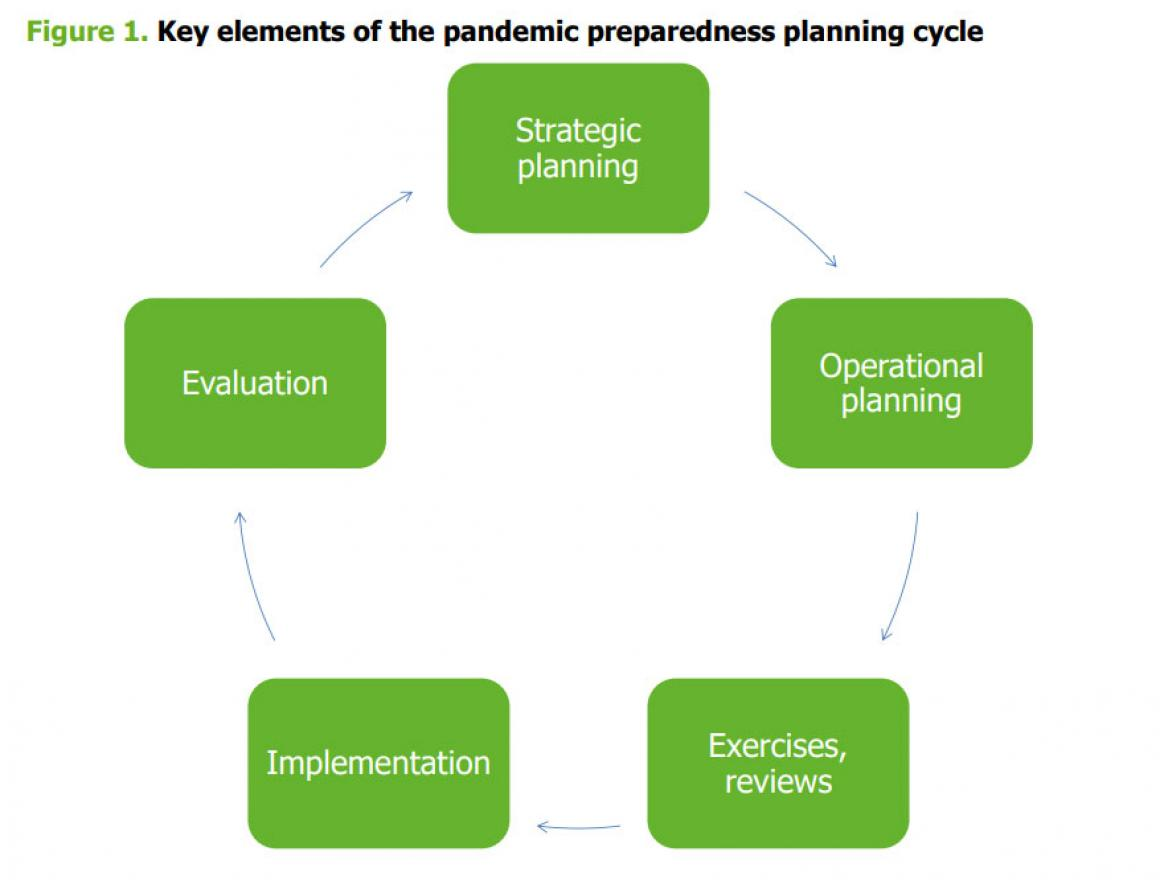 Since 2005, The White House Homeland Security Council and the U.S Department of Health and Human Services has enacted guidelines and plans (known as a pandemic plan) to stop, slow or otherwise limit the spread of a pandemic to the United States; limiting domestic spread, mitigating disease, suffering and death; and sustaining the infrastructure and lessening the effects on the economy and society as a whole," says the CDC. And it's imperative that your business and organization have some form of a pandemic plan in place as well. Some key components that need to be included are: 
Forecasting the impact of a pandemic on your business by finding up-to-date, reliable pandemic information from community public health, emergency management, and other sources As well as establishing an emergency communications plan that you revisit and revise periodically.

Forecasting the impact of a pandemic on your customers and employees and allowing employee absences during a pandemic due to factors such as personal illness, family member illness, community containment measures, and quarantines, school and/or business closures, and public transportation closures. 

Establishing policies to be implemented during a pandemic, by setting up authorities, triggers, and procedures for activating and terminating the company's response plan, altering business operations, and transferring business knowledge to key employees.

Allocating resources to protect your employees and customers during a pandemic, being sure to provide sufficient and accessible infection control supplies. (Those include but are not limited to hand-hygiene products, tissues and receptacles for their disposal in all business locations.) And ensuring availability of medical consultation and advice for emergency response pdf.

Coordinating with external organizations to help your community by communicating with local and/or state public health agencies and/or emergency responders about the assets and services your business could contribute to the community.
Maintaining Regular Cleanliness Standards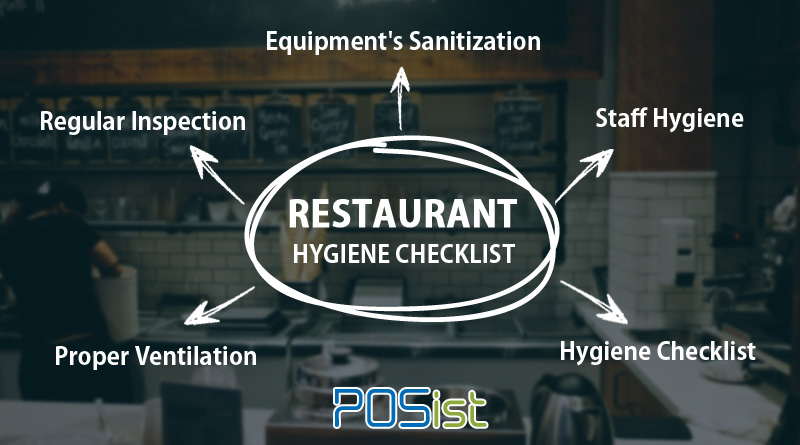 The foodservice industry already follows and is responsible for following strict public health guidelines, but during times of pandemic and hysteria: making sure your business continues to adhere to those guidelines will be paramount. 'Right now, every company that is handling food, that is delivering food, right now go over these things with your workers. Don't wait until you have a bunch of people contaminated," says Dr. Elizabeth Bihn, executive director at Cornell University's Institute for Food Safety. Keep employees safe by recommending he/she stay at home if they're exhibiting flu-like symptoms. Keep customers safe by cleaning and sanitizing any objects or surfaces that may have been touched as well and providing alcohol-based hand sanitizer is available for customers to use. And as always: encourage covering your mouth and nose when anyone sneezes/coughs and stress the importance of washing your hands for at least 20 seconds says Food Safety Focus. The important thing to stress is health and safety for everyone involved as well as grace for all those who are/may become infected.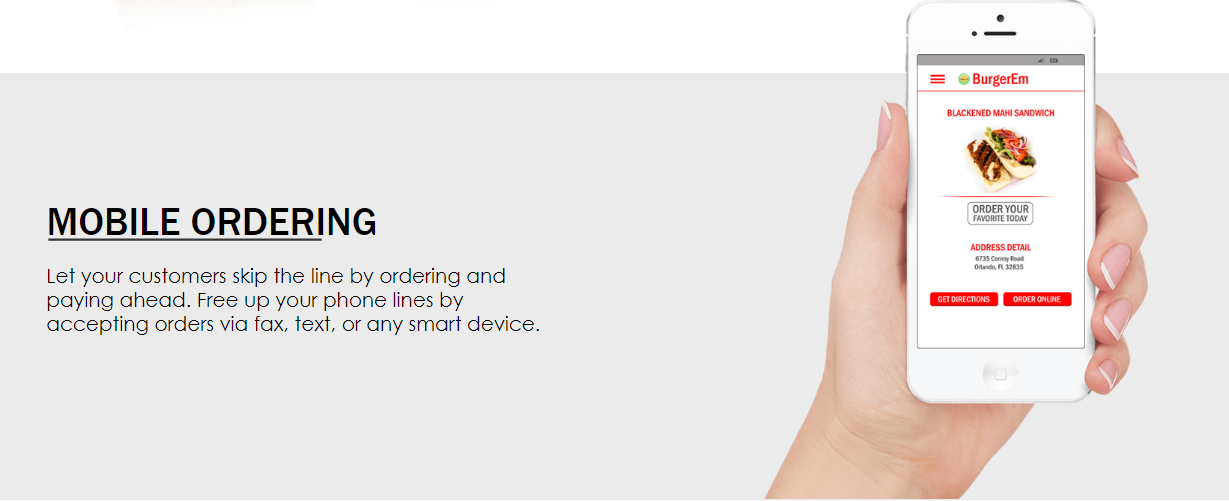 Online/Mobile ordering can do wonders for your business especially since the tide is turning more and more digital by the minute. Each day, customers are choosing convenience and comfort when it comes to most things--and figuring out how to get the foods they love without having to get out and deal with restaurants/restaurant-goers is no exception. Especially during times of pandemic. D.A. Davidson analyst Tom Forte said, "the rising number of confirmed coronavirus infections in America increases the potential for consumers to stay home and order in, which could be beneficial to sales in the March quarter and, even, June depending on the duration of the outbreak and extent of the impact on consumer's behavior." So if your restaurant/business isn't optimized properly to intake and output efficient online/mobile ordering--not only are you doing a disservice to yourself, but you're also doing a disservice to the greater community-at-large.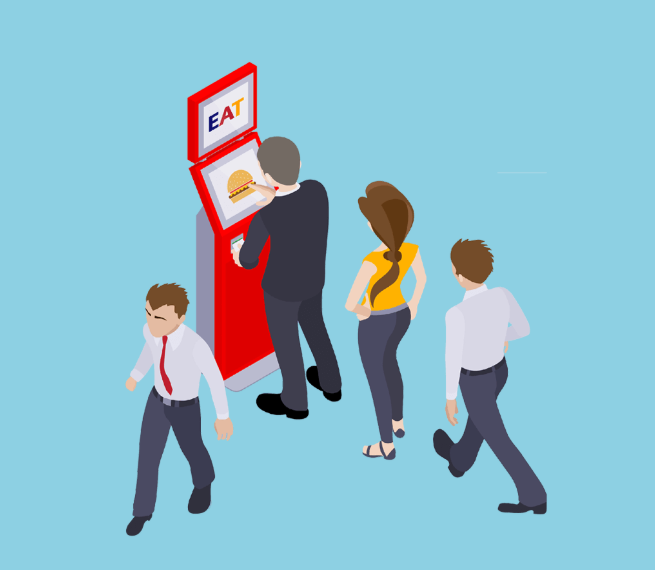 When less employees show up to your restaurant because of the Coronavirus fear, self service kiosks can offer help. Because your counter workers and servers don't need to concentrate on taking orders, they'll be free to improve the overall cleanliness of your restaurant and make restaurant customers feel safe.  With an automated ordering Kiosk, your guests can order at their own pace and build their meals the way they want without needing to ask for help. By automatically offering them upgrades, your Kiosk can prompt your guests with upselling opportunities they might not have known. By making ordering easier and freeing up time for employees to focus on other tasks like boosting sales, a fast food Kiosk system can improve your operations dramatically.
The demand for food delivery from restaurant customers has steadily climbed in the past three years. Now with Coronavirus more customers are inclined to place orders from home vs visiting restaurants. Make sure your customers can now ask for their food to be left at their doorstep to help ease #coronavirus fears if you offer delivery. Let customers track drivers and with OrderEm you can manage delivery effectively to provide high quality delivery experience to your customers so that they feel safe placing online delivery orders. Additionally, make it a point to highlight curbside pickup as well as to offer low-risk options to customers who are still willing to venture out. Also, Provide incentives for delivery for those customers who want to reduce human-to-human contact.
Make use of your social media channels and explain on social media or your website the measures you are taking to keep your customers and staff safe. If you are focused on your customer health and providing tips on social media - you will not only get noticed by new clients but they feel safe to order from your restaurant.
Also, emphasize website online ordering and in-app ordering for those customers who are leery and want to reduce human-to-human contact. And if you need help putting those systems in place and don't know where to begin--or if you need to make it a bit more efficient in preparations for the unknown days and weeks to come. OrderEm is here to help you with anything questions and concerns you may have. Check out more about what we offer and how we can help scale your business.
Wrapping It Up
By having a pandemic plan in place, emphasizing the option of online ordering to customers all while continuing to exercise proper cleanliness guidelines, your business can play a major part in easing tensions and concerns over human-to-human contact while also still providing an in-demand service for those in need.