Reliable & efficient order management
The OrderEm app allows you to manage your online orders in real-time. OrderEm enables you to track and manage all your orders. We've got you covered from the point of receiving orders to their final delivery and the after-sales experience.
Try out our powerful online ordering system.
* By entering your email address, you agree to receive marketing emails from OrderEm.
Quick and accurate order fulfilment system
OrderEm offers you an advanced, yet easy-to-use order management system that makes you exceptionally efficient at accepting, processing and fulfilling your orders. OrderEm allows you to manage real-time inventory from anywhere in the world.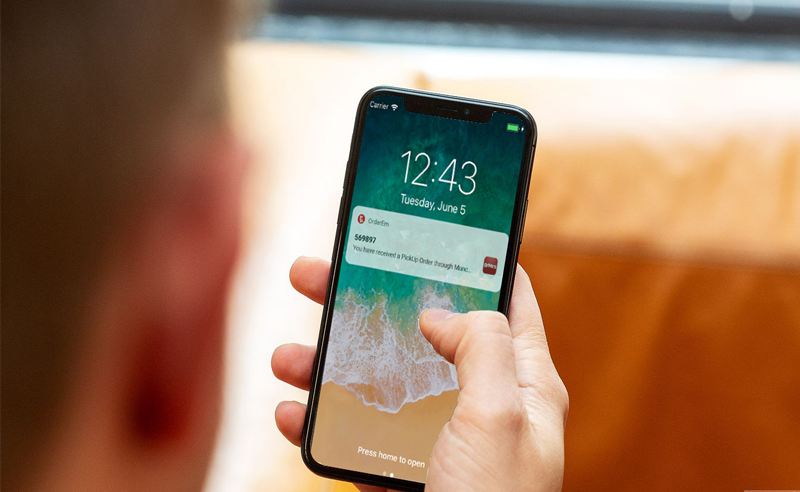 Receive alerts for new orders
You won't miss out on any new order! Our notification pop-up will alert you for every new order, where you can just tap to open the order and complete the process in a hassle-free way.
Streamline Order Taking
Receive orders from a variety of channels using the OrderEm App, a centralized platform that instantly notifies you when an order comes in.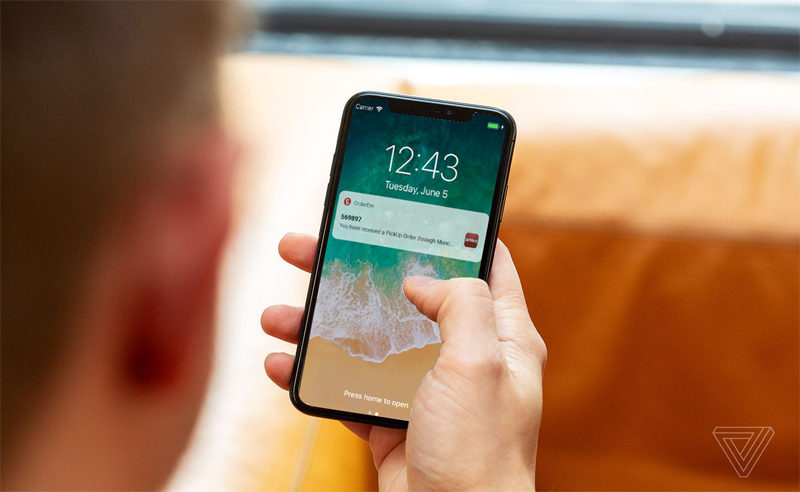 Print orders automatically
Connect Bluetooth printers or star printers to your OrderEm app via LAN, Bluetooth or USB. Whenever you get an order notification, you can get it printed automatically with all the necessary order details.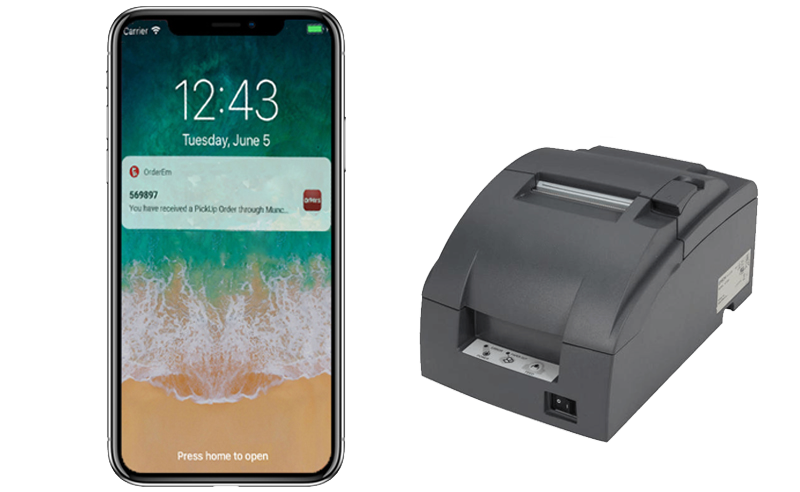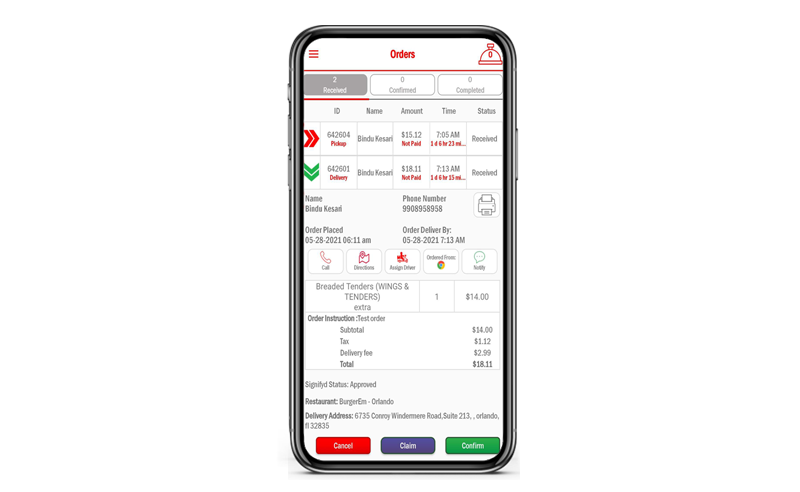 Manage order status
From the time an order is accepted to all the stages till it reaches the customer's hands, you can keep the customer updated of the order status, in-real time, using OrderEm order-tracking system.
Track driver performance
Track your driver's whereabouts, with real-time GPS, for better delivery experiences. Assign orders to drivers by checking their availability to pick up and deliver an order on time. Drivers can also accept orders directly using the DeliverEm app.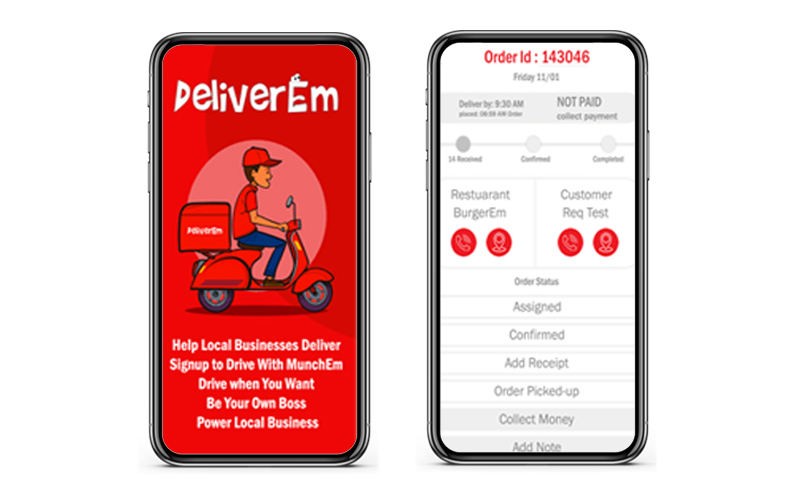 How it works
1
Order placement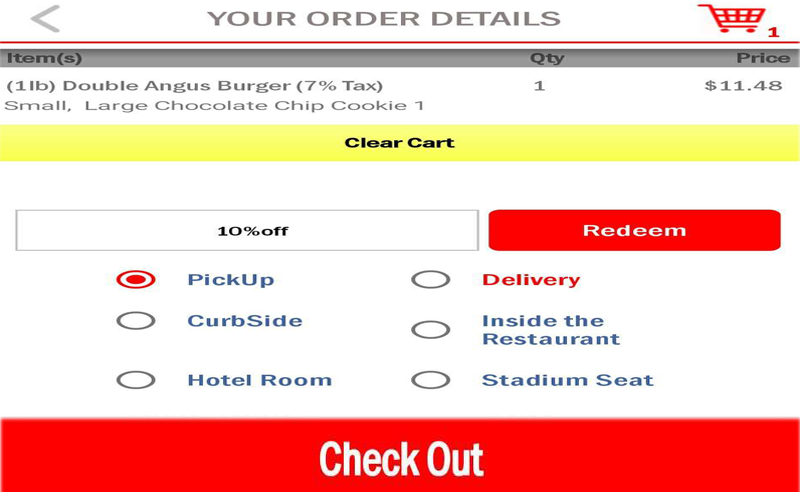 When a customer places an order using any sales channel - custom website, app, kiosk, etc - it reflects in your order section. You get notified via the OrderEm app. You can check the details and confirm the order.
2
Order fulfillment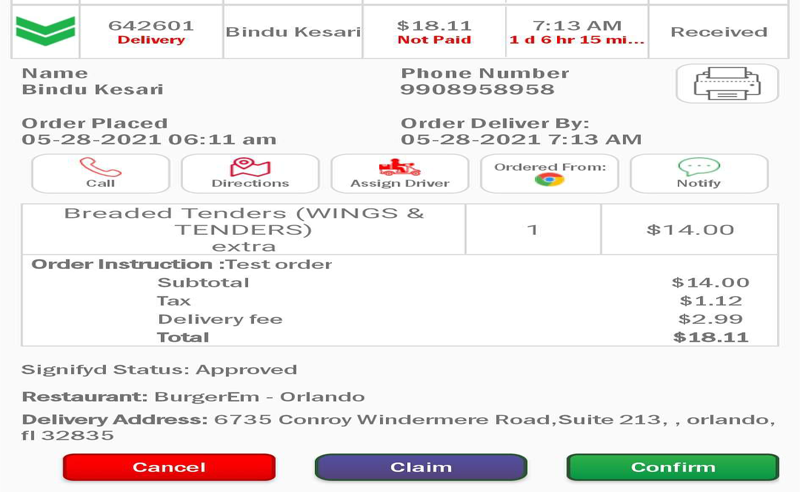 You will receive order full details from customer details to customer required items or products, order estimated time, customer order instructions etc. So you can start preparing the order without any delay and update the order status.
3
Inventory management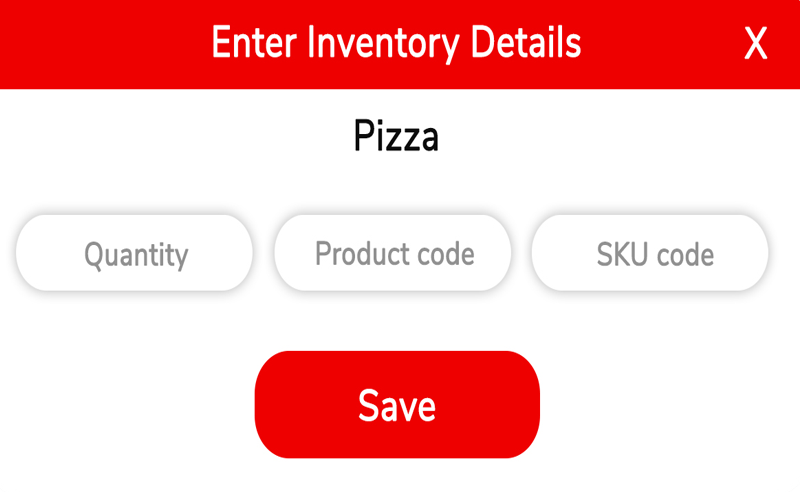 When an item runs out of stock, customers cannot place orders. Get notified about your inventory, identify what is in stock, your current order levels and what is in transit, to manage your stock efficiently.
What is order management?
Order management is a way of tracking each order. It starts with the customer placing an order and ends when the package is delivered. A business can coordinate the entire order fulfillment process from collection, inventory to deliverability.
Why is order management important?
The order management system automates the process to control costs and generate revenue. With an omni-channel environment, it reduces manual errors and gives customers a seamless buying experience. By updating your customers with every step of the order process you can create a great customer experience that can boost revenue and retention.
How does order management work?
Order management begins right after a customer places an order. Orders are received, processed, delivered or picked up.
How can my business benefit from order management?
Order management works on automation. The whole ordering process is automated which saves costs on manual labor, gives error-free order data, and invoices. It increases your data security without manual intervention.
By creating a centralized order management system it gives you a single view of the complex e-commerce sales process. The order management system also ensures your product and payment data are up to date. It provides your business with more insight on the current state of the market.
How does order management increase customer satisfaction?
The most important aspect of order management is customer satisfaction. It is designed to deliver the product to the customer in a faster way, without mistakes and giving a more personalized experience. With regular updates and prompt delivery, your customer will have a great buying experience.
Does OrderEm support delivery-from-store, or pick-up in-store?
Yes, OrderEm supports omni channel order management allowing you to set up your business to sell any type of order setting from delivery to pickup, curbside pickup to drive thru and more as to fulfillment sources. For more information
click here
to find out.
Start Marketing with OrderEm Today!
Create your own loyalty programs, eGift cards, coupons, and more to market your business, boost customer retention and increase your revenue