How Technology Can Help Increase Upselling For Your Restaurant
Silvia Flores | February 29, 2020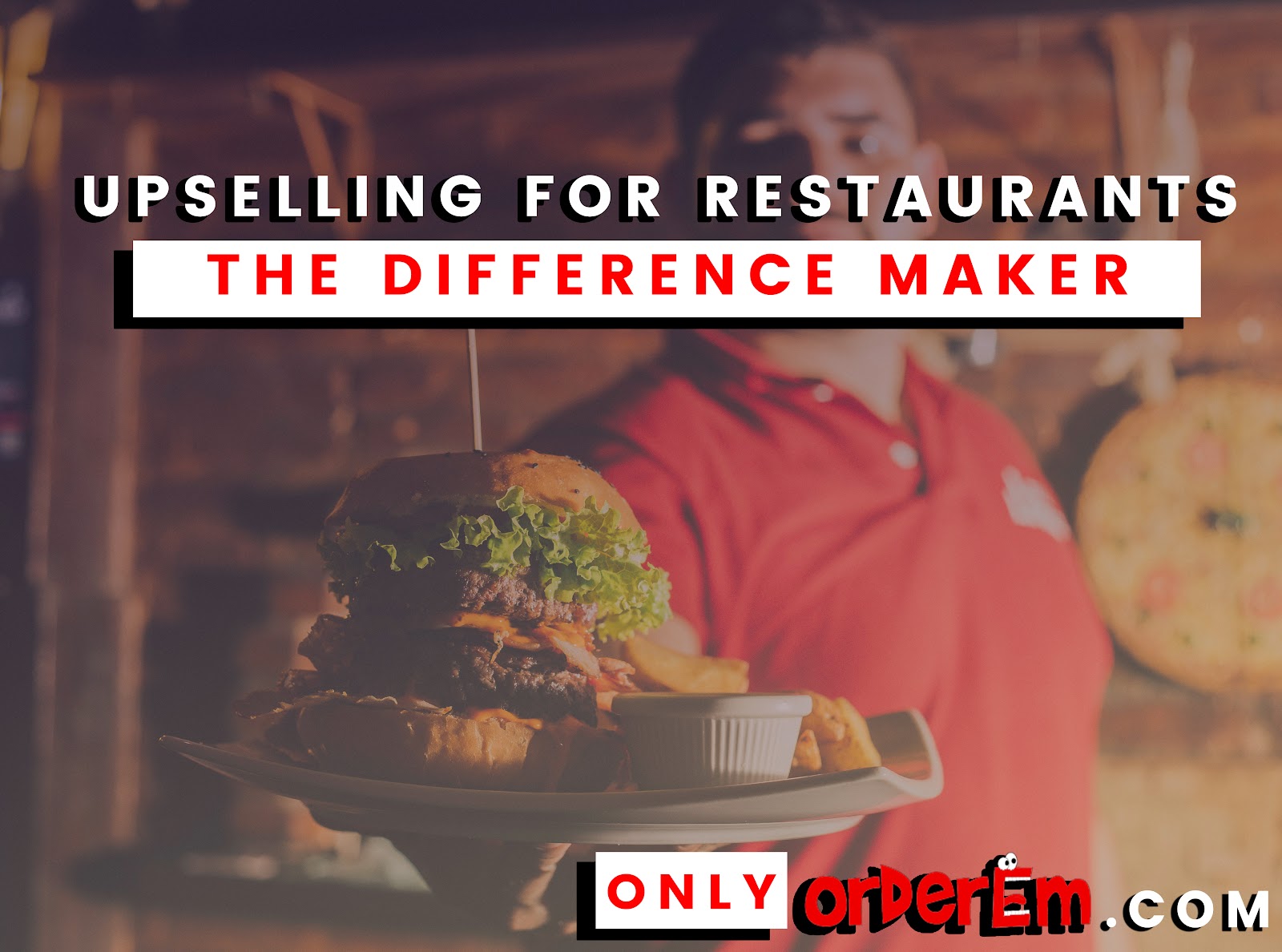 Alt Attributes: upselling-restaurants-burger-food-online
Why is Upselling Important? 


Upselling

should seem like good service rather than a sales pitch said

Eleanor Frisch of

Foodservice Warehouse

.

When it is done right it enhances the

guest experience

and builds loyalty – all while increasing the average check size. The

strategizing will take some effort from both the online market and within the restaurant.

We have put together some ideas to help think of upselling a little differently.
Check out this article  on the importance of Upselling 
Training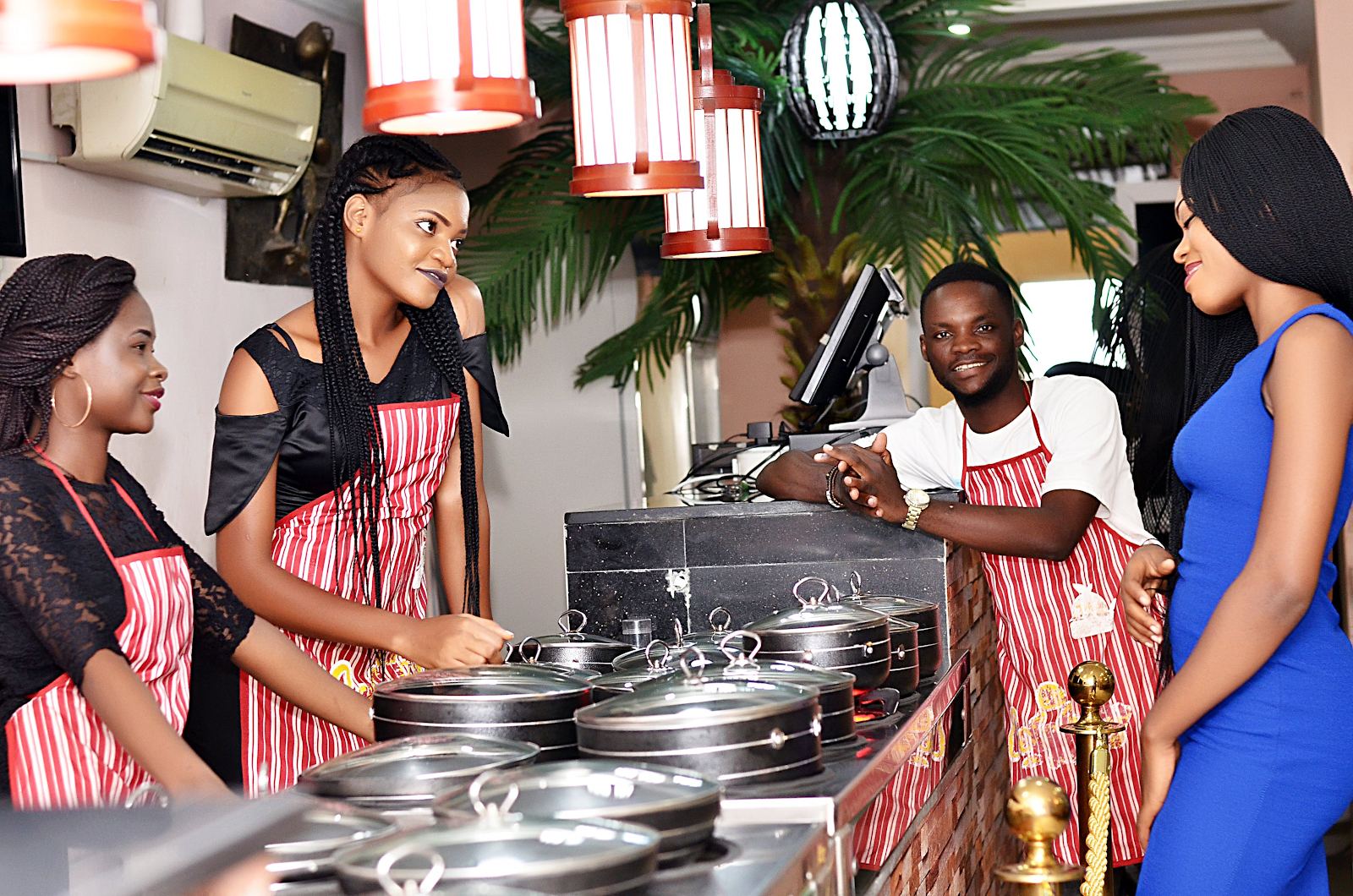 Your staff are the face of your business and are the most effective at upselling when armed with the proper tools. Training them with sales techniques and social skills will equip them properly to interact with your customers. It will give your customers the experience they were looking for and the profitability you need.

Suggestive Selling (Upselling Sales Techniques)
Suggestive Selling is one of the critical ingredients in increasing sales; this technique allows you to sell a variety of items in one transaction. For instance, when you are about to conduct a transaction, you must observe and analyze what they are purchasing. As a result, you will be to offer a complimentary item that will improve their overall experience.
How to Upsell In a Cafe
for instance (upselling examples), when you visit a coffee shop, the item you are seeking to purchase is coffee, right? However, when you are ready to purchase the barista or another associate may offer you a pastry that compliments your coffee. Likewise, many restaurants offer loyalty programs in exchange for discounts, or freebies which is an attractive offer for existing customers and new ones too! Ultimately, you must assimilate this strategy with your current menu; find the hot selling items/hero plates, then find complimentary items that can improve the customer's experience.

Samples (Restaurant Sales Techniques)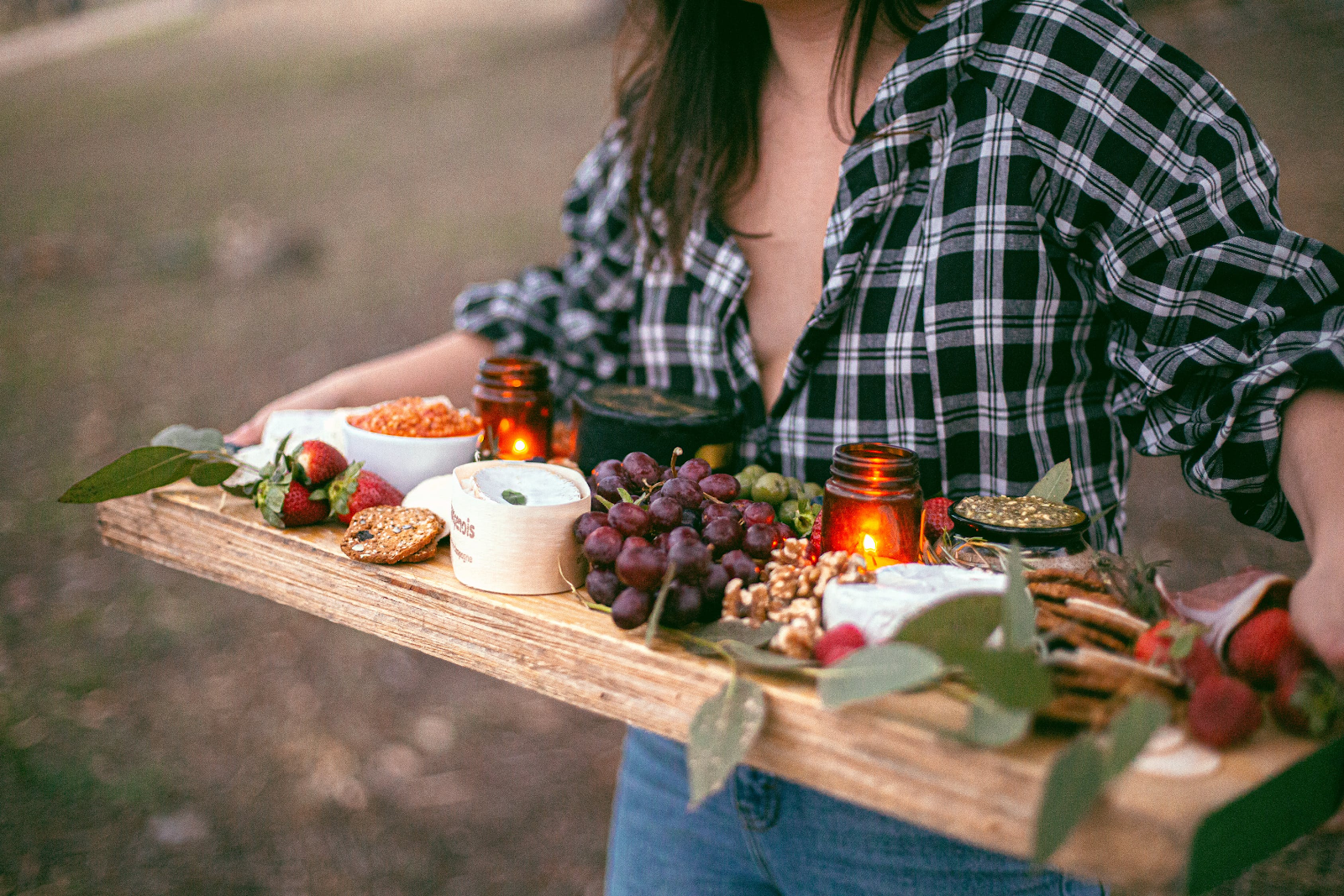 I'm sure we've all experienced free samples- whether at the food court of a mall or at a wholesale grocery store like Sam's club or Costco. More times than not we joy what we tried and end up buying food at that restaurant or buy the item at the grocery store. Allow your customers to sample your food, it may allow them to order something they never tried before.
 You also don't want to forget about your employees. When employees have tried all of the majority of the food, it will make customers more readily trust the suggestions and be more likely to purchase them.             
How to Effectively Give Free Samples (

Upselling Fast Food

)   
Giving away products can make any restaurant owner nervous or even re-think their business strategy; however, this is one of the essential tactics to attract customers. For instance, many fast-food restaurants assign an employee to stand outside of their venue to give samples to anyone who passes; as a result, they have a taste of your food, and more than likely, they are going to want to see any other products you are offering. Therefore, it is crucial to place your sample assigned associate in visible zones and with the right amounts of samples. 
Quick Restaurant Upselling Statistics
The conversions of the sampling efforts were between 25 and 30 percent

Things to remember when offering free samples
No Strings Attached - Don't expect customers to always convert you must offer samples without expecting anything back or trying aggressive selling tactics

Be Creative, Create an attractive form of offering samples whether using props or even attracting the younger audiences

Build Rapport - Try not to be autonomous just saying "free samples," even though free samples are a simple exchange you must build a form of rapport to persuade the customer in purchasing from your restaurant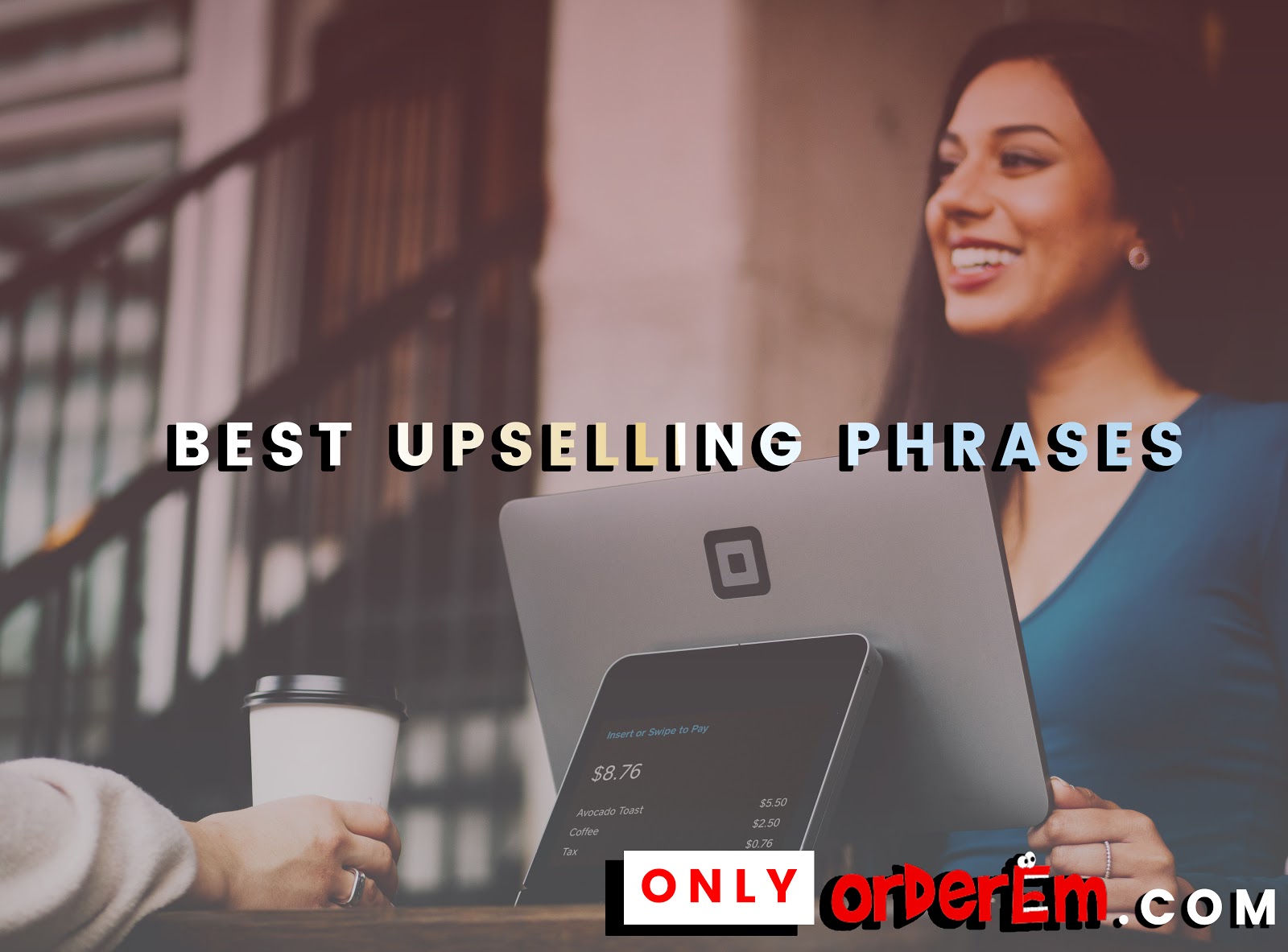 Alt Attributes: Woman-Coffee-Shop-Register-Square-Purchase
I've frequently heard you miss 100% of the shots you don't take. So if you never ask your customers if they would like to add an extra item to their meal, you may be losing out on huge profits. McDonald's recognized this early on and started implementing the question: "Would you like fries with that?". The company has been able to sell 9 million pounds of fries every day globally with just adding this simple question! ( link) Don't hesitate to ask your customers questions that may add to their experience at your restaurant.
Here a few sample Upselling Words/Suggestive Selling Phrases
Before using these Upselling phrases in restaurants, we must build enough rapport to reduce boundaries and open up a relationship with the customer. Consequently, if you don't make a relationship with your customer, it is going to be ten times harder to sell or not at all. Therefore, we must create interest and rapport this way; you can communicate the product/service in a personal approach, which is key to higher conversion. Ultimately, by applying this strategy, you will be able to rinse and repeat and improve your upsell script based on prior results.
Here are the best Upselling Phrases in Restaurants/Examples of Upselling in Retail
For only a few more (small amount) you can upgrade to a larger size or premium topping

Would you like this (complementary good) that would taste great with your order

Try our new (product) for half the price with your existing order

With your purchase, you qualify to receive a (large discount) for a complementary good or low selling good usually near the register 

Join our (loyalty program) and you will receive discounts for their (favorite good or high selling volume items)
These phrases need to be incorporated in your upselling strategies and apply in various settings from upselling techniques in bars to restaurant upselling training.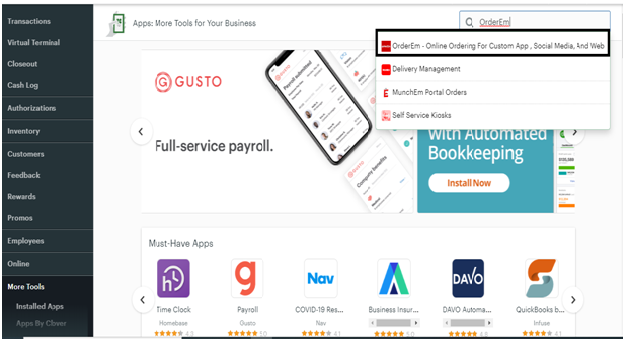 Online ordering has been proven to increase sales. Over the years online ordering has been increasing its features so that you can offer the same in-person specials online. Like Cross-selling where a popup appears and asks would you like to add a drink to your order? Or a BOGO where you can set up that any customer who buys a burger can get a 2nd one for half off and coupon where you have unlimited options. So with online ordering, you'll give your customers the ability to take their time while ordering & not get that rushed feeling because a line is forming behind them. You can still ask them would you like fries with that or let them know that today you have a BOGO on salads so you won't miss out on potential sales.
Examples of

Online Ordering Tools

With Cross-Selling Functionality

Self Serving Kiosks -Automate your upselling process with a Self Serving Kiosk; Our Kiosk can be placed in the restaurant's main lobby where it's the most visible to all customers. Then customers are able to order without waiting in long lines. Unlike, employees who might forget to offer promotions, our Self Service Kiosk will always Upsell during the purchase process. Ultimately, ensuring that customers turn into higher conversions.
OrderEm -Online Ordering for Website, Facebook   these features can help increase cross-selling from offering suggested BOGO's; also automating the proven method of higher conversion rates for each sale. Ultimately, our App will not only increase the number of Online Orders you receive, though, it will also show you the benefits of upselling.
Custom App -Do you have a Custom App? Do you want a Custom App? Look no more, OrderEm provides one of the best interfaces for customers to order through their mobile devices. Our Custom App can be downloaded in major platforms from IOS to Android devices. Once the customer has downloaded your Custom App, they could easily order anywhere and either select delivery or restaurant pick-up. However, before your customer finishes ordering, our App automatically offers an Upselling suggestion; for example, if your customer orders a burger, our App will suggest they order fries or a larger drink size, which ensures higher sales volume.