Food Sales With OrderEm & Clover POS Intergration
Shanelle | July 02, 2020
Nowadays, it is crucial to integrate a food delivery system to your restaurant; without a stable restaurant online ordering system, your restaurant will miss thousands, even millions in sales. Unfortunately, due to our current circumstances, it has become a significant necessity to offer various channels for your customers to purchase your delicious offerings. Therefore, convenience must become the main priority in your restaurant's business plan; for instance, say you're the consumer looking for a healthy meal after a long workday. However, you don't feel like driving down and getting food. Ultimately, you go to the play store or IOS store to download your favorite restaurant online ordering app and place a quick order efficiently and time-savingly. Hence, this is what most consumers prefer, especially younger audiences.
Looking at the Statistics -

Restaurant Ordering System Software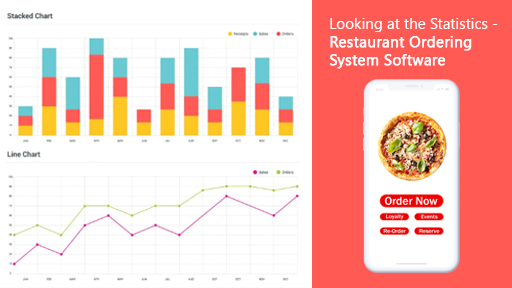 Okay, so what's so important about statistics? Are we just looking at random graphs and trying to make sense out of it? Yes and No! For this segment of the article, we will take into account the most recent data and drive the point across as to why online ordering is so IMPORTANT!
Revenue Forecast for Online Ordering 
This graph is a significant indicator of how profitable online ordering is for the restaurant sector; as you can see each year from 2017 to 2024, the forecast has increased substantially. Additionally, this pandemic has boosted growth since most restaurants are forced to do pick up or delivery options for their customers. While we hope this pandemic eventually becomes a thing of the past, consumers may still be troubled with this virus's traumatic experiences. Therefore, online ordering will be one of the most significant options restaurants use to maintain and grow sales.
Demographics of Consumers - Online Ordering

 
(Main People who Use Online Ordering)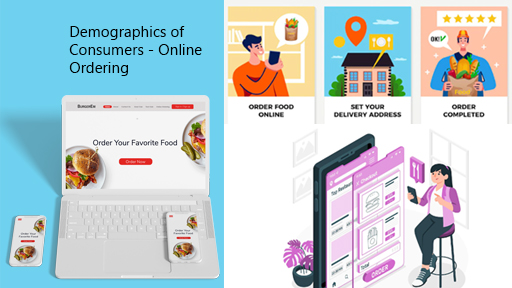 It should come as no surprise that younger audiences are the primary demographics of online ordering users. Therefore, restaurants must be able to adapt to these demographics by adopting digital-friendly options that will entice these users to order and leave positive feedback of their experience. In hindsight, we discussed the importance of having an online app, yet, there are so many intricacies that go along with this component of your business. For instance, how do we market to these audiences? What mediums can we use to reach these audiences? And how do we convince these audiences to use our app or online ordering system? Well, these are all valid questions. Therefore, we've taken the liberty to write articles to answer all these questions and provide supplemental information to help you expand your knowledge of online ordering. However, if you still need more assistance or help understanding, please contact our operation team. They will gladly explain each component of our online ordering system. 
Hold on now! Before you exit this article, we've written essential details about our commitment to helping you implement a reliable online ordering system; with a fully customizable app that your consumers can download in as little as 5 minutes or less!
How we Can Help You
Here at OrderEm, we give you all the technological tools you need to compete and succeed in today's internet and mobile economy. With more and more people interacting and spending time online, the reputation of your business can spread like wildfire, and it's essential that you stay in and ahead of the conversation. Along with offering customizable online ordering via your website, app, and Facebook business page, we also make it incredibly easy to merge your systems into ours. Specifically, with our seamless Clover integration process, you receive orders directly to your Clover POS system while showcasing your brand, white-labeled by OrderEm.
Here's How It Works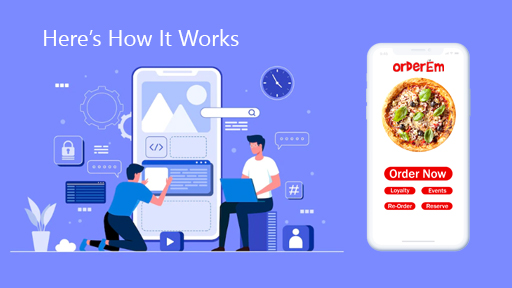 Our reliable online ordering for single and multi-location merchants using the Clover POS system can be set up in an hour or less and have your online ordering up and running the same day you install our app. We also make it super simple to upload things such as your menu by automatically importing it into our system. And should you need to delete items off of your menu, it'll only delete from within our systems, and it won't affect your Clover menu. Also, you can easily upload images of your food items to entice your customers better. And as a bonus, orders process directly into your Clover POS, making printing orders in your kitchen more efficient and effective because of our seamless integration.
1. Branded Mobile Apps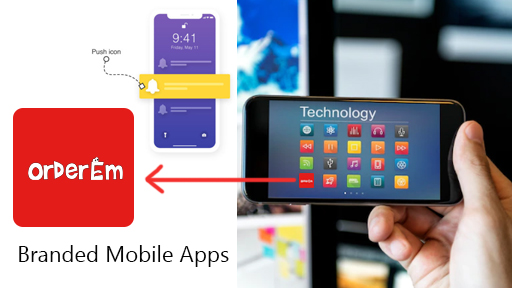 Make your customer's phone your storefront with a custom app for your restaurant or business. By having this in place, you will now be able to receive orders and send push notifications all while increasing customer retention and lowering your marketing expenses.
2. Online Ordering
By enabling customers to conveniently place orders online, you increase order accuracy and decrease labor spent by taking orders over the phone.
3. Facebook Ordering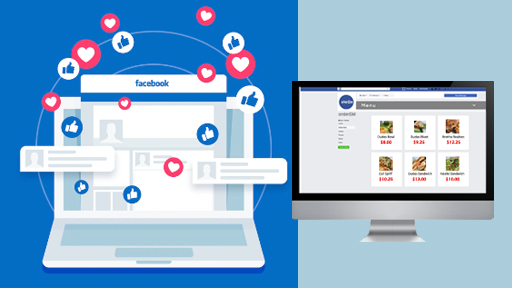 Turn those likes into orders by offering a fuller experience to your customers when they visit your Facebook page. In addition to all of this, we also offer various Delivery Management Tools, Marketing Tools, and seamless Customer Data Integration.
GET STARTED TODAY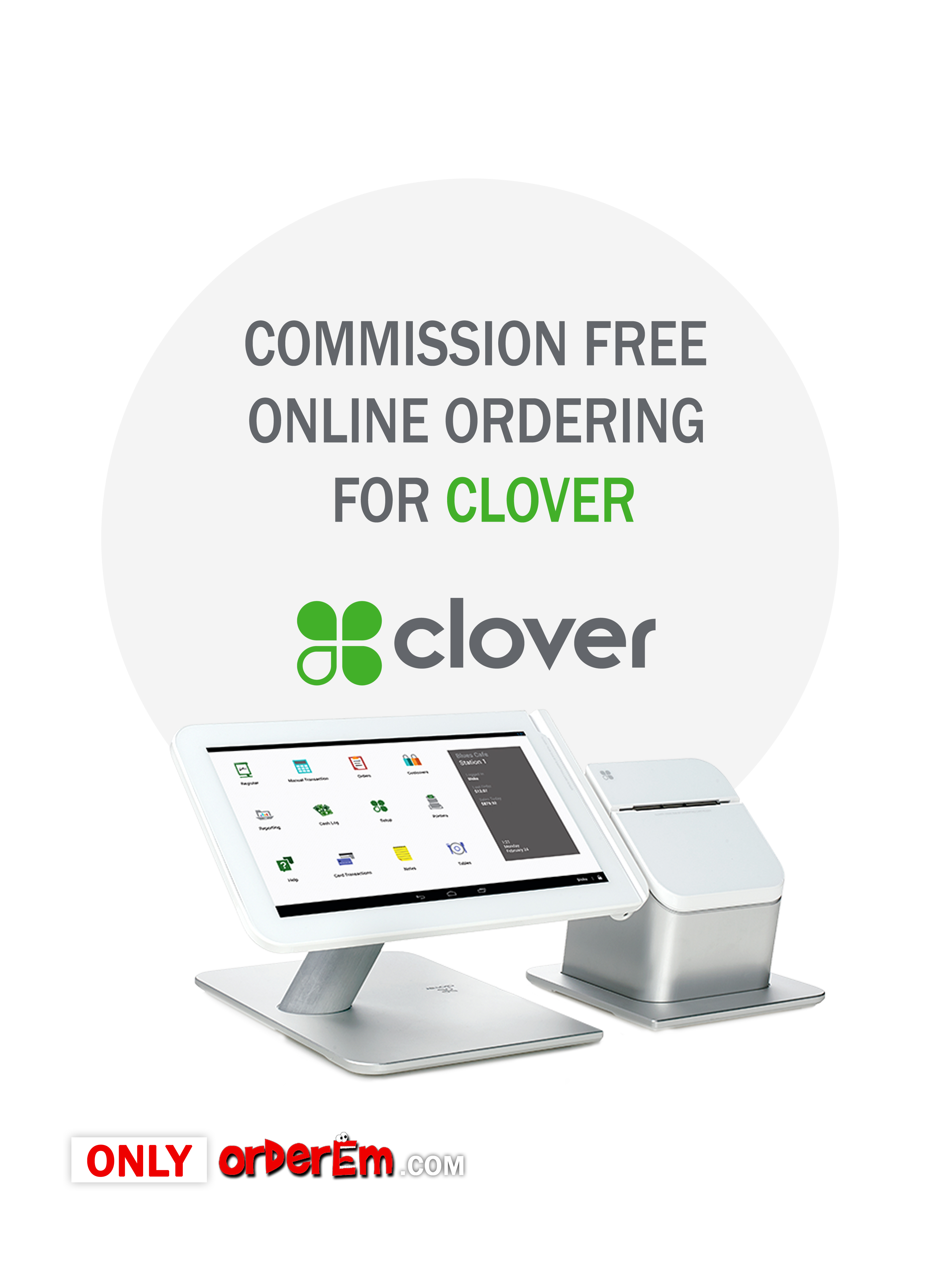 To take your business to the next level with Online Ordering through OrderEm & Clover, first:
1. Go to Clover App Market from your Clover device to download the OrderEm App.
2. Next, log in to OrderEm to build out your online ordering and mobile app.
3. Finally, promote and distribute your offerings to boost your online sales.